For NIS America the past few months have been characterized by contrasting releases, even if, we must say, never particularly exciting. We have seen the debut of new minor productions such as the interesting Monark, but also revivals such as that of Fallen Legion, up to the mini collection of semi-unknown titles Prinny Presents NIS Classics Volume 3.
For some years now, NIS America has chosen to communicate to its users with a collective presentation its lineup of titles arriving in the coming months. Let's see together what awaits us from the publisher in the last months of 2022 and over the next year.
Labyrinth of Galleria: The Moon Society
Spiritual sequel to Labyrinth of Refrain: Coven of Dusk (originally released on PS Vita and then ported to other platforms), this new title developed by Nippon Ichi Software is a dungeon crawling focused JRPG that promises an experience of over 50 hours of gameplay .
To explore the immense labyrinth, the player will be able to customize his party with units of different classes and abilities, and then deploy them in a series of first-person combat.
If you are a fan of the light-hearted style of Nippon Ichi popularized by Disgaea, know that the title boasts the participation of Takehito Harada as character designer and Tenpei Sato as composer of the soundtrack.
Labyrinth of Galleria: The Moon Society will be released on February 17th for Nintendo Switch, PS5, PS4 and PC.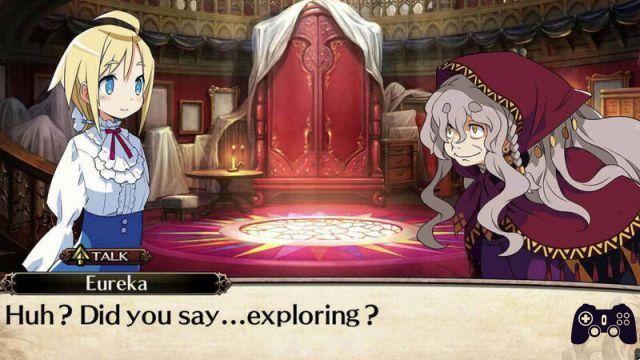 The Legend of Heroes: Trails to Azure
New JRPG in the series developed by Nihon Falcom, Trails to Azure will be the final chapter of the Crossbell arc.
The authors of the game have some new features in store that will enrich the battle system. It will also be possible to customize your own customizable machine.
One of the most interesting aspects will be the connection with the other titles in the saga. Not only will some characters from Trails of Cold Steel be present in the game, but if you import a save slot from Trails from Zero it will be possible to unlock new dialogues with the characters. Also, using the Trails to Azure save for the future Trails into Reverie you will be able to unlock bonuses.
The title will be released on March 17 for Nintendo Switch, PS4 and PC.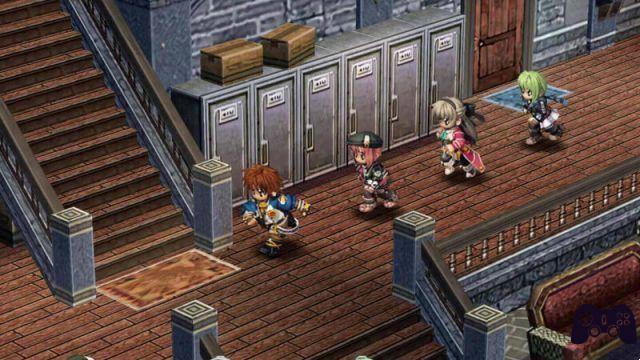 GrimGrimoire OnceMore
The original GrimGrimoire was the first title to be released by the Vanillaware team (although it was developed after Odin Sphere, whose release was delayed) way back in 2007 for PS2. Unlike the games created later by the studio, it is a real-time strategy, even if the visual aspect is very different from the classic RTS with an isometric view.
OnceMore is a reissue of the classic with remastered graphics and high definition portraits. The remaster will also include a new skill tree for characters, an improved interface and an artwork gallery.
The release date is set for spring 2023 for Nintendo Switch, PS5 and PS4.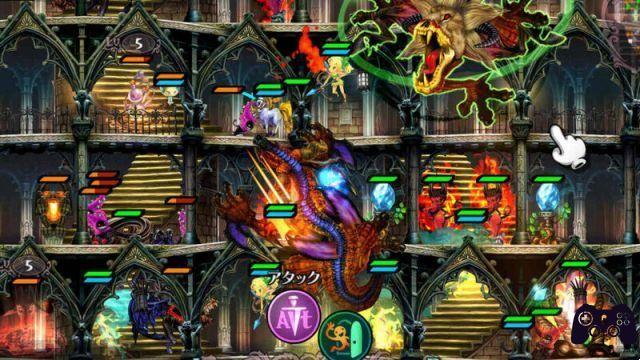 Void Terrarium 2
Followed by the original Void Terrarium, it will once again be a roguelite by Nippon Ichi Software with a very particular style.
The focus of the game will be on dungeon crawling, to be tackled by improving one's weapon, finding special Mystery Rooms and above all keeping one's terrarium vigorous, planting seeds and keeping temperature and humidity under control.
Protagonist Toriko will once again be able to be customized with even more customization options.
Void Terrarium 2 is also slated for release next spring for Nintendo Switch and PS4.
Process of elimination
A visual novel adventure that apparently seems very close to Danganrompa, Process of Elimination will see 13 protagonists stranded on the island of Morgue ("Morgue", nomen omen) dealing with a series of murders. The problem, as imaginable, is that the killer is one of them.
Each of the characters will have their own distinct personality and above all peculiar skills that will be used to collect clues and try to predict the assassin's next move.
The release of this title is also scheduled for spring 2023 for Nintendo Switch and PS4.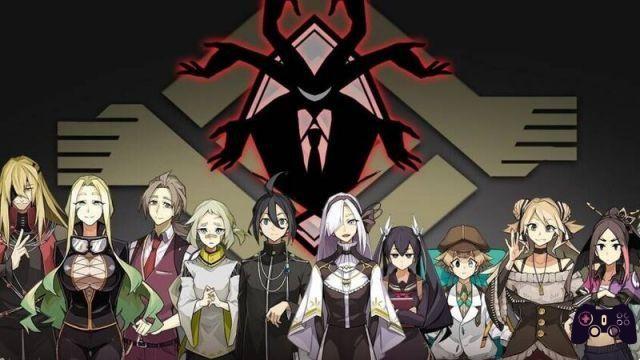 Monster Menu: The Scavenger's Cookbook
A tactical RPG with a particularly strong focus on survival and food management.
The player will be able to create and customize his own party with up to four characters, of which he can customize the appearance and class.
Above all, it will be important to manage the defeated enemies: we will be able to choose whether to have them devoured during exploration or to transport them to the base camp to use their meat to prepare inviting dishes, capable not only of restoring life points, but also of increasing unit statistics or upgrade their skills.
Monster Menu is also a title whose release is scheduled for next spring for Nintendo Switch, PS5 and PS4.
The latest titles shown in the presentation of NIS America are those whose release is closest and generally less important. Kamiwaza: Way of the Thief, for example, was released last October 11th. Yomawari: Lost in the Dark is the sequel to Yomawari: Night Alone and Yomawari: Midnight Shadows (arrived on Nintendo Switch in Yomawari: The Long Night Collection) and is in the pipeline on October 28th, so we refer you directly to our upcoming review. Ys XNUMX: Lacrimosa of Dana will arrive in its version on PS5 with all DLC included on November 18th. In the end: Raiden IV x MIKADO remix is a remake of the classic vertical scrolling shooter with new models and new combat modes: Score attack or Boss Rush. The soundtrack has also been remastered with remixed music from the original work, live performances and new arrangements; it will also be possible to switch to vertical screen mode for an authentic arcade experience.