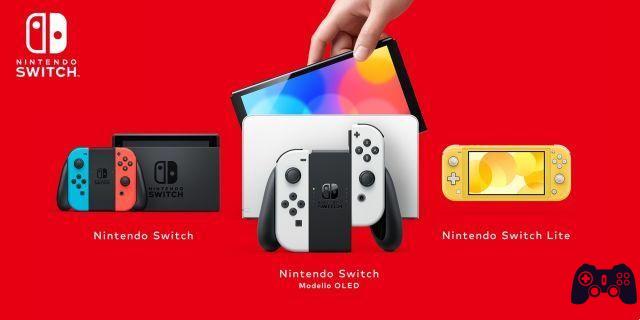 The 2022 of Nintendo Switch has two sides of the same coin. The first, the most glittering one, certainly concerns software support. This last year for the console has been literally fantastic: many games, no postponements and an incredible first party line-up, which when compared to Sony and Microsoft wins across the board. The other side, however, is decidedly dirty, rough and cannot be recovered. We are talking about the technical aspect of the console, which now seems to have already given everything.
The Verge thought about analyzing the situation, in an article published yesterday, where it takes stock of the "failures of the year". And 2022 has certainly shown all the limitations of the Nintendo Switch. For example, between January and November, several games suffered from technical limitations. Among these we find the two Pokémon games (Arceus and Scarlet / Violet) and Bayonetta 3, with performance decidedly bordering on the acceptable.
Of course, not all the games that came out this year had technical problems, but there's no getting around it: Nintendo itself is probably already aware of the hardware limitations of its platform. 2023 could therefore be a crucial year for the Japanese giant, which with the next Zelda (sequel to that Breath of the Wild which was now released over 5 years ago, right at the launch of the hybrid platform) could give birth to a new console.
Nintendo's 2022 can therefore be defined as slightly bittersweet: a year seasoned with great successes, both commercial and critical, but inevitably undermined by hardware which is no longer up to par. The story of Switch is certainly one of the most important and successful ever produced in Kyoto, but perhaps the time has really come to say enough and move on. Keep following GameDivision for all the news and upcoming announcements from the world of video games.
Video reviews, insights and unpublished content are also waiting for you on our YouTube channel.