It has been more than 5 years that Nintendo Switch has been on the market, and the hybrid console is still one of the biggest and most constant commercial successes of the Japanese company. In these five years, Nintendo has supported its console with a whole series of first party productions, but not only. There Switch toy library is now boundless, and every type of enthusiast will be able to find one or more perfect experiences in it for their tastes.
Thanks to the very original Joy-Con (at this address you will find our guide to the best controllers for Switch), the various games for the console offer different styles and modes, both for single player and in coop. If you are a fan of Nintendo, however, you absolutely cannot miss the whole series of first party games which contain historical sagas such as those of Mario, the best games dedicated to Zelda or even the most recent Splatoon. In this article, we will therefore enclose the best games of the Japanese company available on the market, so that you can have a general overview of what are the absolutely unmissable titles for the Nintendo Switch.
Nintendo Games | The best
Super Mario
The Legend of Zelda
Mario + Rabbids
Kirby
Splatoon
Pokémon
Luigi's Mansion 3
Xenoblade
Animal Crossing
Bayonetta 3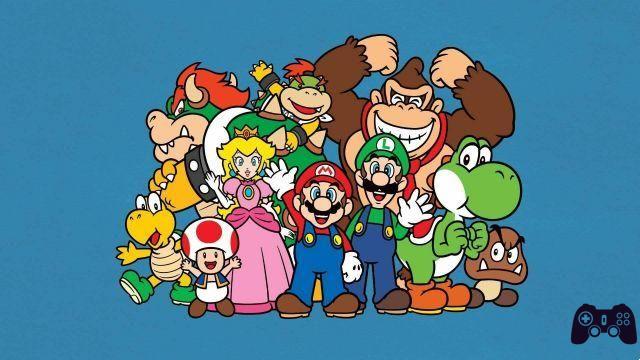 Super Mario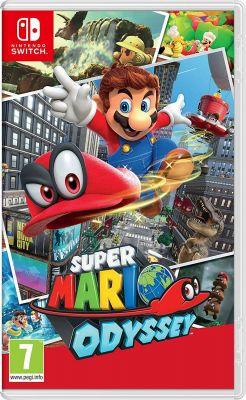 We cannot fail to start this buying guide dedicated to the best Nintendo games if not from
Super Mario
. The mustachioed Spanish plumber is one of the most iconic and globally recognized gaming mascots, and even on Nintendo Switch the games starring Mario and all his friends (and enemies) are of various kinds. What we offer you is Super Mario Odyssey, the latest title in the main saga which, although it has been out for several years, remains absolutely among the best Switch games on the market thanks to its fantastic gameplay and phenomenal setting.
See on Amazon
See on eBay
The Legend of Zelda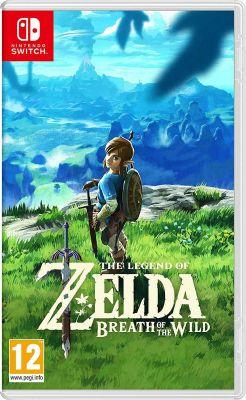 We can't mention Mario without also mentioning
The Legend of Zelda
, the second of the most popular sagas from Nintendo. The fantastic fantasy world of Link and his companions also opens up on Switch with various titles that wink at fans of the historic and younger brand. There is obviously The Legend of Zelda Breath of the Wild, the most recent iteration of the saga, but there is also room for great classics such as the remastered Skyward Sword, released in honor of the 25th anniversary of the franchise.
Vedi The Legend of Zelda Breath of the Wild su Amazon
Vedi The Legend of Zelda Breath of the Wild su eBay
Vedi The Legend of Zelda Skyward Sword su Amazon
Vedi The Legend of Zelda Skyward Sword su eBay
Mario + Rabbids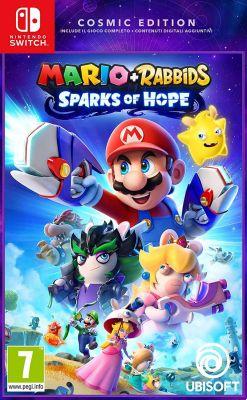 We have told you about the most classic Super Mario games, but on Switch there are also two titles made in collaboration between Nintendo and Ubisoft which see as protagonists, in addition to the iconic plumber, the Rabbids, some hilarious bunnies. After the huge success of the first adventure, entitled Mario + Rabbids Kingdom Battle (which you can also find in our guide to the best Switch games under 30 euros), the pairing is back in a sequel chapter, Mario + Rabbids Sparks of Hope , which after less than a month of its release has already received excellent opinions.
See on Amazon
See on eBay
Kirby
The Nintendo titles park is vast and suitable for all tastes. Platform, fantasy and science fiction, but also a lot of sympathy and bright colors. These last features are fundamental parts of the Kirby franchise: the pink ball from Nintendo and Hal Laboratory so loved by young and old. It just came out on Switch
Kirby and the Lost Land
, the first fully 3D pink ball adventure that leads us to discover a ruined world full of surprises and secrets to be discovered.
See on Amazon
See on eBay
Splatoon 3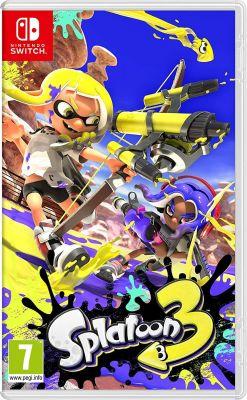 Splatoon
is one of Nintendo's most recent IPs, which as always mixes an unmistakable style and fun and original gameplay ideas. With the Inklings you can throw yourself into the mollusca fray in frantic battles to see who smears the game map and the opponents the most. With Splatoon 3, the latest chapter of the saga released this September, a series of new features, maps, game modes and a story to follow in single player to be discovered and full of variety, boss fights and surprises have been added.
See on Amazon
See on eBay

Pokémon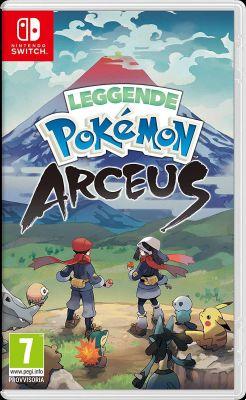 Since its inception the brand
Pokémon
it seems to have been inextricably linked to Nintendo. With every generation and on every portable or home console, the collectible creatures created by Game Freak have found their space with main games, spin-offs and various experiments. To date, Pokémon is one of the most impressive brands ever, and Nintendo Switch also offers its fans a series of fantastic adventures to experience. The choice for the titles of the franchise on Nintendo Switch is really wide, but the ones we offer are the most recent, therefore the spin-off Legends Pokémon Arceus, which represents a real innovation for the saga, and Pokémon Scarlet and Violet, the brand new chapters to be released in November 2022.
See Pokémon Scarlet and Violet on Amazon
See Pokémon Scarlet and Violet on eBay
See Pokémon Arceus Legends on Amazon
See Pokémon Arceus Legends on eBay
Luigi's Mansion 3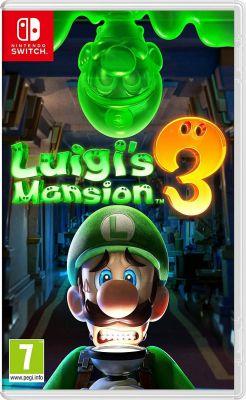 Even Mario's brother now has his own adventure which, with
Luigi's Mansion 3
comes to a third iteration. Unlike Mario, his brother's raids always take place in gloomy mansions or ghostly hotels inhabited by many spirits of various kinds. In this third chapter of the saga, Luigi will have to take on all the courage he has to go and save his friends in one of the weirdest and most disturbing hotels ever seen in the Mushroom Kingdom.
See on Amazon
See on eBay
Xenoblade Chronicles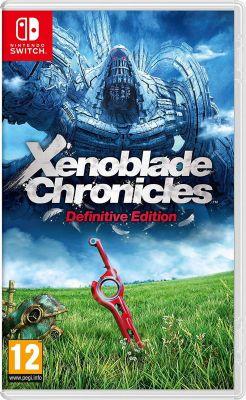 On Nintendo Switch, the saga of
Xenoblade Chronicles
, of which there are both the remastered of the original chapter, improved and optimized for the new console, and Xenoblade Chronicles 2 and 3, the last chapters of the action RPG genre franchise that close the narrative trilogy begun in the first game.
Vedi Xenoblade Chronicles Definitive Edition su Amazon
Vedi Xenoblade Chronicles Definitive Edition su eBay
Vedi Xenoblade Chronicles 3 su Amazon
Vedi Xenoblade Chronicles 3 su eBay
Animal Crossing New Horizons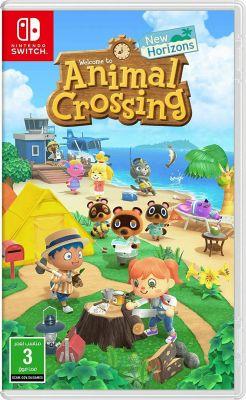 If you love Nintendo's colorful and pleasant style, but at the same time prefer a game with a more relaxed and welcoming pace, then it's
Animal Crossing New Horizons
which title is right for you. Thanks to one of the most successful titles of 2020, you can go on a virtual vacation and build your dream island as you please. All this by making new acquaintances and always finding new friends. Finally, the title always offers new updates themed with the seasons and annual holidays, within which you can find a series of new objects and clothes to add to your home / wardrobe.
See on Amazon
See on eBay
Bayonetta 3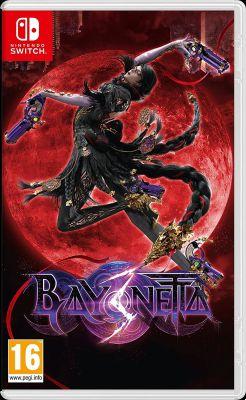 We close this list with
Bayonetta 3
, the latest chapter in the saga dedicated to the most iconic Nintendo witch that appeared on Switch in October. In the new game the protagonist will meet old acquaintances, with whom she will have to join forces to face old and new enemies with spectacular combos and devastating demonic powers.
See on Amazon
See on eBay
Nintendo: a forge of timeless masterpieces
For over 7 generations Nintendo stands for quality, innovation and entertainment; three keywords that you can find in every video game made by the great N of Kyoto. In the long history of the company there are many video game franchises that have come to life, and among these there are real classics that continue to evolve even today.
How we chose the games in this guide
The Nintendo brands are different and all varied. There is a gaming experience designed for every type of fan, and for this reason it is very easy to choose which games are essential to include in a guide like the one that has been created. It is impossible to leave out i bigwigs like Super Mario or The Legend of Zelda, but we have also decided to give space to younger brands such as those of Splatoon and ARMS, which have been able to find their own large niche of enthusiasts right on Switch.
Furthermore, we also wanted to dedicate a space to latest titles, like the new Kirby and Bayonetta 3, two essential franchises for all fans of Nintendo productions. To all this have been added other titles to play absolutely for those who own a Nintendo Switch console, such as: Luigi's Mansion 3 and its enigmatic mysteries, Xenoblade Chronicles for RPG lovers or an Animal Crossing New Horizon for those who love to be cradled in bliss of a stay on an island full of nice characters to be discovered.
Nintendo: the promised land of the platform
If you love platformer genre you will discover a new home in Nintendo and its most established franchises. The King of all is certainly Mario who, thanks to his countless chapters and spin-offs, offers experiences suitable for everyone and usable without finding excessive challenges.
Among the most recent games we cannot fail to mention Kirby and the Lost Land, one of the funniest and most varied adventures that the adorable little pink ball from HAL Laboratories has ever experienced. All in a context that takes Kirby into three-dimensional worlds full of enemies and secrets to find behind every nook and cranny.
Adventures for all tastes: from The Legend of Zelda to Metroid
On Nintendo there is not only platform, but the worlds that can be explored on Nintendo Switch are many and diverse. If you love to go on an adventure in mythical universes full of epic stories, don't miss out on every title in the saga of The Legend of Zelda. In addition to the masterpiece Breath of the Wild, on Switch there are several great chapters of this brand such as: the remake of A Link's Awakening and the HD version of Skyward Sword.
A universe full of variety
These are just a few examples of the titles you can enjoy on Nintendo Switch. In addition to the big franchises there are a number of varied titles that can attract attention. Among the new releases there is Bayonetta 3, which represents the first title of the saga present in the new Nintendo console and which is in any case an excellent introduction to the adventures of the witch if you have not had the opportunity to play the previous chapters.
But if pure Bayonetta action isn't your thing, there are plenty of other games that pick up on a classic gameplay in full arcade style come Splatoon 3, Mario Party e Luigi's Mansion 3.