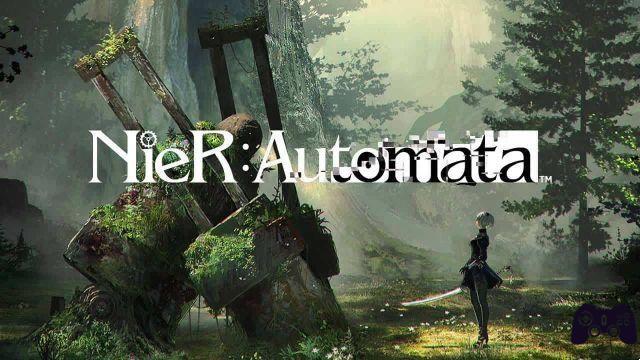 If you are curious about the Nintendo Switch version of Nier Automata you are in the right place. Game Informer recently released a new gameplay video dedicated to this version of the title. In the 10 minutes of its duration you can therefore begin to get an idea of ​​how it runs, and the technical potential on the console.
Since its very first publication NieR Automata has gathered both the favors of the general public and those of critics, confirming the authorial value of Yoko Taro, and bringing her gigantic videogame saga to establish itself also in the West, with the consequent rediscovery of the previous chapters. Not only the gameplay and aesthetics, but also the language of an adventure that soon made its way into the hands of new and old enthusiasts.
Now NieR Automata is preparing to return in this new version for Nintendo Switch entitled NieR: Automata – The End of YoRHa Edition. This version is scheduled for release in 6 October, and based on what we know, with the purchase you will also have immediate access to downloadable content released in the past and exclusive costumes specifically related to this version.
Based on the gameplay in question it would seem that everything turns on 30 fps fixed, introducing fans to the famous opening sequence of NieR Automata entirely on the shoot'em-up style, in which we will have to drive a particular plane and make our way to our landing, and then get to the heart of the situation with the classic third person view, also taking a look at the moments with 2B. One of the most original features of this video game, as well as of its predecessors by the same author, can be found in yours experimentalismboth narratively and technically. The curiosity towards the answers of the Nintendo console at this juncture remains, as well as the interest in the final rendering of this new upcoming version.