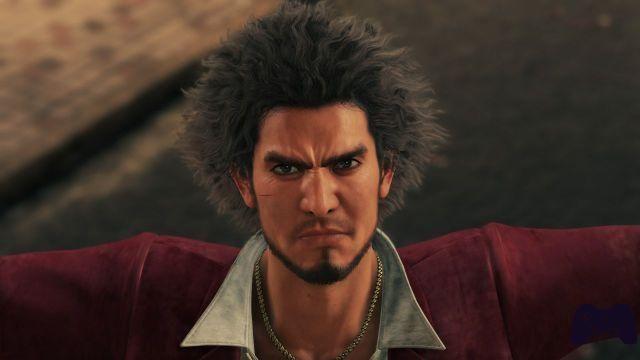 Yakuza: Like a Dragon will be an Xbox Series X launch title!
Become a dragon and take on the world from below in an RPG like no one has ever seen before.
Also available on Xbox One, Windows 10, PlayStation 4 and Steam.
Milan - May 7, 2020 - Just announced on Inside Xbox, Yakuza: Like a Dragon, an explosive new chapter in the acclaimed Yakuza series, will be released as a launch title for Xbox Series X *. Yakuza: Like a Dragon will also be available simultaneously on Xbox One *, Windows 10 *, PlayStation 4 and Steam *. It is possible to pre-order the Yakuza: Like a Dragon Day One Edition at selected retailers in North America and Europe. Details on the Day One Edition will be revealed at a later time.
We are also excited to announce that Yakuza: Like a Dragon will support Xbox Series X Smart Delivery immediately upon exit. This means that players who purchase the Xbox One version of Yakuza: Like a Dragon will be entitled to a free upgrade to the Xbox Series X version. Cross-save functionality between Xbox One and Xbox Series X is also supported, so regardless of the time. where players decide to upgrade, they never have to start over.
The announcement trailer is now available on SEGA's official YouTube channel - check it out to see what awaits you in the next installment of the Yakuza series.
The story begins ...
Yakuza: Like a Dragon is a story about fighting for what you believe in, even when you've hit rock bottom. Our new main protagonist, Ichiban Kasuga, a member of a low-ranking yakuza family, is accused of a crime he did not commit to protect his patriarch and father figure, Masumi Arakawa. After serving an 18-year prison sentence, he returns to society to find that the clan he once belonged to has been destroyed, the few remaining members are kicked out into the streets and discovers that his former patriarch may be the man responsible for. all. Faced with unimaginable pain from betrayal, loss and confusion, he wants to discover the truth. This is where the story of Yakuza begins: Like a Dragon.
An RPG never seen before
Along with the all-new cast and setting, Yakuza: Like a Dragon introduces a new dynamic RPG combat system that takes the genre to a place it has never been before - present-day Japan. Ichiban is a diehard RPG fan, so to help him stay focused on the fights, imagine the battlefield as if he's living in one of his favorite games. In Yakuza: Like a Dragon, players will be able to level 19 different "Jobs", different from those in traditional RPGs - not warriors or wizards, but bodyguards and musicians, with absolutely unique strengths and abilities. Get ready to step into Ichiban's shoes and smash some heads in style!
Welcome to the playground of the night
Even with so many changes, Yakuza: Like a Dragon still retains the core Yakuza experience, thanks to the near-endless amount of hilarious mini-games and sub-stories scattered throughout the city. Over 50 side missions and a collection of never-before-seen minigames, including fan favorites like Karaoke and SEGA Arcades, will ensure players have maximum fun in Yokohama.
Yakuza: Like a Dragon is everything fans know and love about the series, with several twists for the new generation. Featuring an all-new cast of characters set in Yokohama, players can dive into the drama, action and hilarity that Yakuza is famous for.
Stay tuned in the coming months for more information on the release of Yakuza: Like a Dragon, including more game details, classes, abilities, recruitable team members.
* Xbox Series X, Xbox One X, Windows 10 PC and Steam versions of Yakuza: Like a Dragon will be released at the same time in the west. Details on the release of Asian versions of Yakuza: Like a Dragon for Xbox Series X, Xbox One X, Windows 10 PC and Steam will be announced shortly.