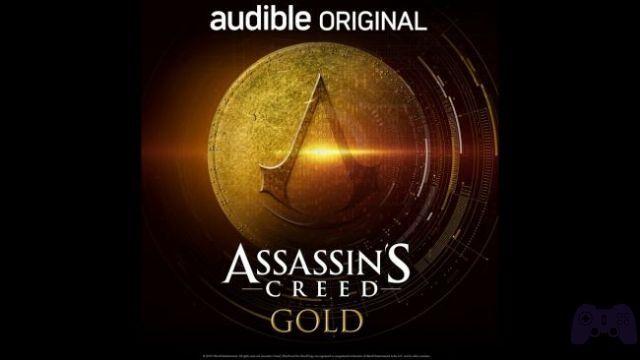 Assassin's Creed Gold is the new Ubisoft audio game to listen to
Ubisoft approaches the world of video games for the disabled through a new project belonging to the world of Assassin's Creed. It is called Assassin's Creed Gold which is not, mind you, the Gold edition of Odyssey and which stars Riz Ahmed (The Night Of and Star Wars Rogue One) and Anthony Head (Buffy). Reading the names of the actors and the plot, this Assassin's Creed Gold it would seem an interesting "audio game" consisting of 8 episodes, which is part of the vast Assassin's Creed universe. In fact it is precisely from some details of the story that we understand how the French software house is looking to the future. A future where video games will be for everyone.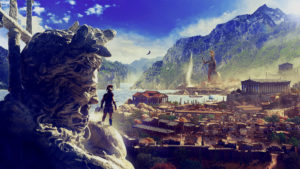 To learn more:
Assassin's Creed Odyssey: the new advancing
Aliyah Kahn is a scammer and gambler who has to pay off a big bet to the mysterious Gavin Banks. He will thus become part of the sect of the Assassins and during his training, his genetic background is analyzed through the Animus. You will say nothing new. But the first time Kahn accesses her grandfather's memories, she is shocked: she saw nothing, she was blind like her ancestor Omar Khalid. This blindness made Omar a formidable killer, superior to many of his "colleagues". And this is precisely the big news we mentioned above. The desire to immerse all fans in a story where you can listen to all the noises and sounds of the surrounding environments, allow you to analyze what is around you. It is not necessary to see, just to feel.
Ubisoft launches Assassin's Creed Gold to enter the world of video games for the disabled, allowing everyone to access its most representative franchise. All people have to live the stories, become its protagonists, immersing yourself in new, sensory and exciting experiences.
Video games for the disabled: long live love
Playing video games generates wonderful and exciting sensations. An identification between a real person and a virtual alter ego that everyone must try. There must be no limits and if these exist, it is necessary to commit oneself with all the heart and all the will possible so that they can be overcome. The moving story of Rory Steel and Ava, a 9-year-old girl with paraplegia, tells exactly this: a father who decides to fulfill his daughter's dream of playing Zelda Breath of The Wild.
A smile that is worth everything.
The video speaks for itself and there is no need to comment on it. The first few seconds are enough to perceive the emotional power that flows within us as we see the little gamer happily playing Zelda. Watching the video on YouTube we are happy, in our small way, because we know what Ava is feeling. Rory used the Xbox controller and, by purchasing a few pieces on eBay, was able to adapt it to the Nintendo Switch. A job that required attention, willpower and above all love.

Even a giant like Microsoft knows how important accessibility is and for this reason it has dictated guidelines to follow in the development of video games. In addition and with regard to the controllers, we find for example the Xbox Adaptive Controller intended for people with reduced mobility and aimed at improving the gaming experience. These are significant and necessary ideas to bring video games to a higher level and accessible to anyone. Everyone must be Link and live his adventure in search of Zelda.
Video games for the disabled: audio games and much more are the foundations for the future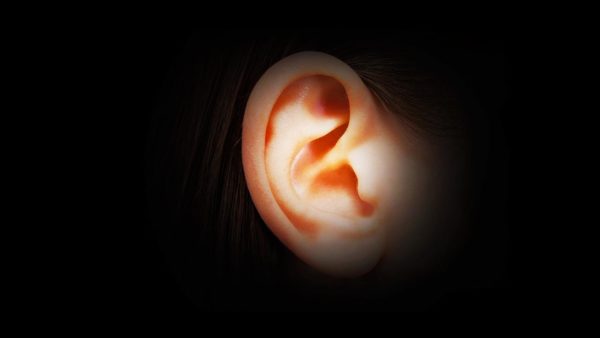 To learn more:
Blackout, a new inclusive video game for the blind
Assassin's Creed Gold isn't the only audio game you can find on these pages. In fact, just recently we talked about Blackout, an experimental video game dedicated to blind gamers. Another splendid example. A new sensory experience where the user's direction and movement are guided by the sound effects. Let's talk about it to every possible person, let's make the dream of two people who love video games become something even greater.
What you have read today must teach you how it is necessary to go beyond your limits and have the courage to develop something special that can allow children with disabilities to have fun like any other gamer. Making video games accessible to all. And it is precisely for them, who love video games like us, that we must make these episodes known and encourage them. Do not keep them on standby but spread them, otherwise a lot of work could be lost.
All people have to play and live a story.