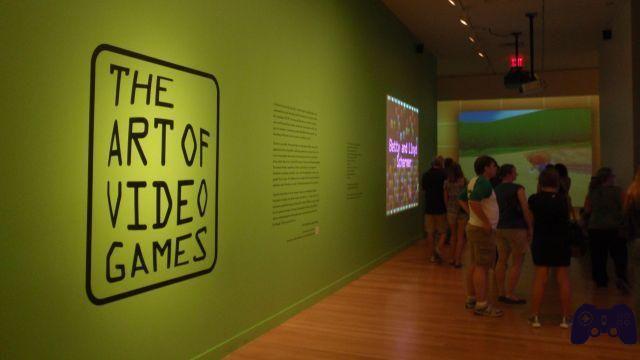 That video games were not goods that could be purchased through the Culture Bonus, or 18app, is a known fact. We have returned to talk about this thing thanks to fraud -because of this we talk- came to the surface a few days ago. The question is obviously unquestionable, what the Jesi company and the guys who joined the fraud did is, to all intents and purposes, illegal. There is no escape from this point.
For those who don't know what we're talking about, the Culture Bonus is a € 500 tax-free voucher that is paid out to XNUMX-year-olds, intended for the purchase of books, music and tickets for museums, events, concerts, cinema and theater. Video games are not included. In the scam, in addition to videogames, the boys bought computers, smartphones, consoles and tablets. In short, definitely outside the purposes for which the aforementioned voucher is issued. We are talking about a total figure that is around one million euros.
We repeat this, because we want to be clear. This is a nice and good scam and as such it must be punished and prosecuted. Likewise, video games ended up in the dock once again. Nobody has pointed the finger at Apple or Asus, so to speak. Obviously, because video games are much more news and, above all, because lately they are the scapegoat for all the youthful misdeeds. Alcohol is no longer in fashion.
This is a nice and good scam and as such it must be punished and prosecuted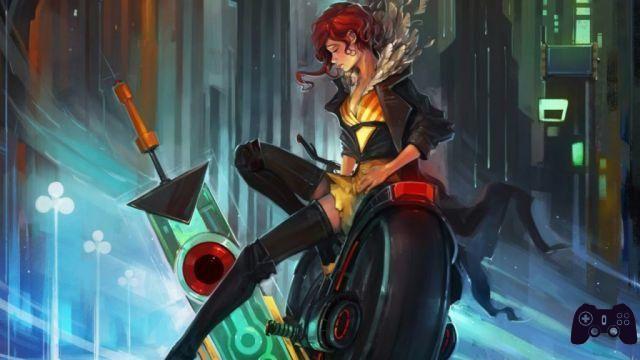 Young art The video game is still a very young art, so much so that many still struggle to consider it as such. But then you see Transitor and cry. Then, perhaps, there is something more ...
This time, however, several voices have been raised in the press in defense of the medium. Even from the generalist one, usually less ready to take sides with the controller. And this certainly to anyone with a passion for video games, can only please. However, in this article we do not want to be here to tell you how much our dear medium can be culture like many others. Nor do we want to give a broad definition of culture. For this there are those ugly and bad guys from Holygamerz, who never miss an opportunity to reiterate how much art and culture there is in videogames. Or even the excellent article from La Stampa.
Today we in this piece want to try to understand why video games are out of this Bonus Culture. But putting ourselves in the shoes of those who made that law. So trying to understand the rationale behind these € 500 given to those people who have just acquired the right to vote.
As usual, let's start with the references. Which in this case are normative. In other words, it is mainly the law n. 208 of 28 December 2015 and dcpm (Decree of the President of the Council of Ministers) n. 187 of September 15, 2016. We know that it is not customary to see these terms in an article that talks about games (as some call them), but don't worry, we will not go into technical.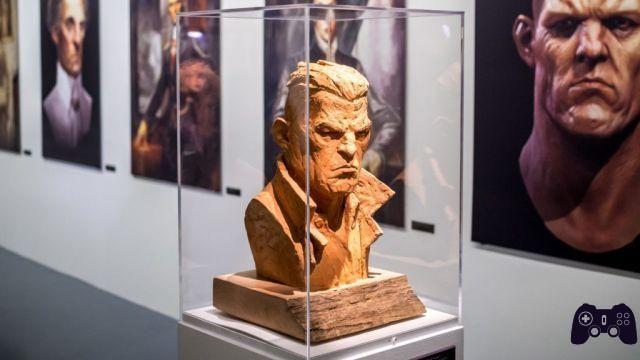 At the Art Ludique museum in Paris they have dedicated a section to Dishonored. The state excludes video games from Bonus Culture.
Law 208/2015 (Article 1 paragraphs 979-981, for those wishing to learn more) is the one with which this famous Bonus Culture was created. Which, moreover, is not called that, in the text of the law. As usual, the name was given by the press and politicians, who have to simplify. The dpcm 187/2016, on the other hand, contains the practical measures of the functioning of this incentive. So far, everything is clear. But what is written in this law?
The ideological reason ...
Without getting bogged down with a flood of words written in bureaucratese, there are some passages that are worth underlining. The first is this: "In order to promote the development of culture and knowledge of cultural heritage, all citizens [...] are assigned an electronic card, in compliance with the spending limit referred to in paragraph 980." In this passage we see that the purpose of the legislator is not only to promote culture in a broad sense, but also of national cultural heritage.
Europe has an immense historical-cultural heritage, a past and existing heritage, which young people (but also the not so young, let's face it) tend not to value anymore. Obviously, a self-respecting state tries to act on children, encouraging them in some way to increase their own baggage of cultural knowledge.
Video games, however, are a growing market and their diffusion is always greater. It would be counterproductive to give them a bonus to buy something they would normally already use. The purpose of the discovery (or rediscovery) would fail.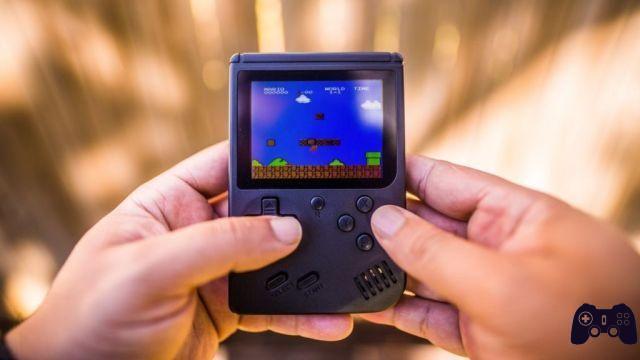 Super Mario is more iconic than Madonna. If this is not a cultural phenomenon ...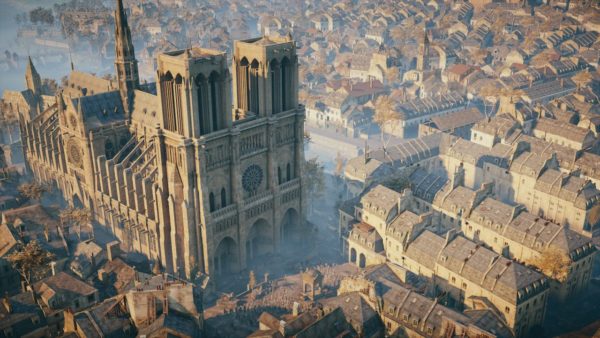 To learn more:
Digital art: is virtual culture really just a tour?
The second step to underline always concerns the law 208/2015, and is found just a little further below the piece we highlighted earlier: "The Charter [...] can be used to attend theatrical and cinematographic performances, for the purchase of books as well as' for admission to museums, exhibitions and cultural events, monuments, galleries, archaeological areas, natural parks and live performances. " This list clearly and precisely specifies what can be purchased and what not with the Culture Bonus, leaving out (in fact) video games.
Again, there is no talk of culture in the broad sense, but gods are established rather precise stakes, is pigeonholed Paper Industry given to boys in certain categories. Because it is not about € 500 that the state gives to citizens as a bonus for having come of age. It's not there envelope with grandmother's money For the birthday. It is a very specific aid. While many teens will disagree, having a broad background is important. Even at the cost of fanning out some boring musty museum.
And that practice.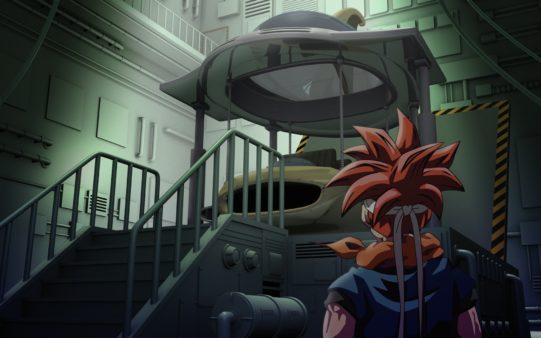 To learn more:
Why aren't video games the eighth art yet?
Speaking instead of the dcpm, that text that explains precisely (more or less) how the bonus must be used, there is a very important part that concerns the companies or organizations that can register in order to accept the culture bonus. These are associations, museums, libraries, ticketing services. It is clear, reading that text, that a company that distributes or produces videogames is not suitable to register for the Culture Bonus. For one thing, Sony produces electronics of various types. It does not fall into the right categories (which are identified by specific Ateco codes) to be able to ask for the culture bonus. Computers or smartphones are a means of accessing culture. They are not culture per se.
If all this were not enough, there is still one factor to consider, a very important factor which is not directly expressed by the texts and by the laws. That economic. The Culture Bonus serves a dual purpose. On the one hand there is, as we have already said, that of enticing and encouraging young people to participate in activities that they carry out more and more rarely. On the other hand, however, there is also that of helping sectors in crisis, which suffer not only from a lack of participants, but also and above all from funds and revenues.
If no one reads, no one can afford to publish. If nobody visits museums, they close. The same goes for cinema, theater, concerts. Instead of giving away funds, the state puts in the hands of young people an instrument that, if used well, can be very powerful. Because it gives them a chance to choose what to see. To wake up the curators of the exhibitions leading them to update themselves, to speak a new, understandable and modern language. Even when it comes to art that smells of mold. Young people can choose what to see, what to visit, what to read. And they should use this power wisely.
Young people can choose what to see, what to visit, what to read. And they should use this power wisely.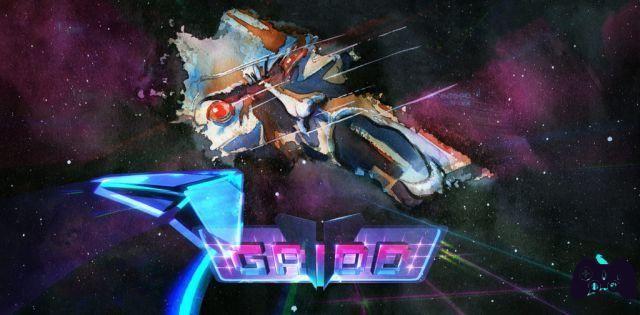 The video game market, on the other hand, knows no crisis, on the contrary. Even during this pandemic it has managed to grow. And not a little, especially when the WHO declared that playing video games was particularly suitable during the lockdown.
It is therefore not a question of being considered culture or not, but also and above all economic. Video games don't need the five hundred euros that an XNUMX-year-old has exchanged for a birthday gift from the state. This medium needs trained, thinking heads watching the world questioning itself. It needs people who know the value of culture and impose themselves so that videogames are recognized as such. Those who are, at least.
Rather than complain that video games are not part of a state incentive given to teenagers, we must be happy because, finally, the government has decided to recognize the value of developers. By giving them a loan to continue, or rather to begin, to build a local market that hopefully will be thriving and full of culturally valid products.
Let's not just look at the frame. Instead, we capture the essence of the work through the brushstrokes. One after the other. Until you understand the masterpiece that will be.