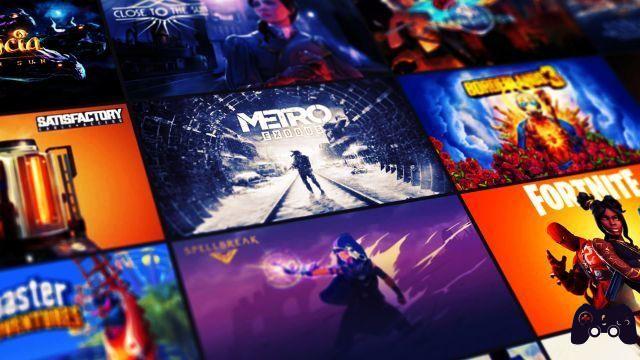 How to make a comparison on the price of video games?
A comparison on the price of video games, in a market where the number of stores (official and unofficial) proliferates, is now the practice when it comes to buying a new title. How much to look for the best offer on Telegram. A need felt above all in the PC world, where the colossus Steam (and the outsider Epic Games Store) alongside not only Ubisoft's Uplay and EA's Origin, but also third-party resellers. From GOG to Humble Bundle, passing through G2A, Kinguin and Instant Gaming. We are always looking for the lowest price.
It was natural that services were created designed precisely for the comparison between the prices of video games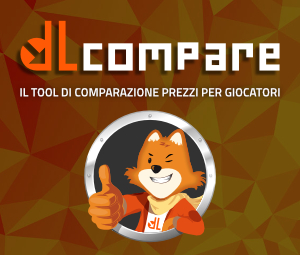 Where to buy video games at low prices?
As a non-gamer on PC, I can not do anything else than to bring you my "editorial" experience on where to buy games online. Possibly, by finding low prices for these video games. Like Holygamerz, we have recently been contacted by the portal DLCompare. Portal that struck us in the first place for branding - the first letters of the name make up the acronym "DLC", move very apt - but above all for its structure. This is a service created precisely for the comparison of the price of video games, which allows you to immediately have a immediate glance on the situation.
DLCompare not only looks at digital delivery, but also monitors some retail realities (Amazon among all). The result is having a very complete picture of where to buy an online game, satisfying both those who cannot (or do not want to) wait, and those who instead cultivate this hobby with the soul of a collector and are sensitive to the charm of physical copies.
All very nice, but… Is it legal?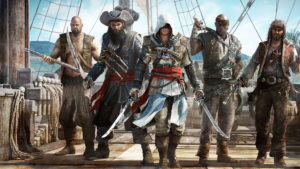 To learn more:
The pirates of the web: when piracy and developers join forces
And here we come to the theme ofethical purchase. DLCompare also monitors some portals operating in the so-called "Gray area" between those who distribute games and those who consume them. Several times in the past the same developers have united against these retailers, denouncing grotesque situations and - in the most extreme cases - incentivizing themselves to piracy. This is where the conscious purchase by the gamer must intervene, who from a simple videogame enthusiast must tend to evolution into a lover of the videogame understood as cultural object. It is legitimate to go in search of the lowest possible price for a game, but it should be equally legitimate for those who have chiseled the video game one line of code after another to monetize their effort.
How does DLC appear to deal with this matter? Very trivially, as indicated in the Faq, it is sufficient to purchase via the links that bear the wording Official Store. Or more simply, be wary of all those who require activation via VPN of the key (usually taken from the Russian market).

The DLCompare "official store" sticker
Regardless of the tool or methodologies that you decide to follow for comparing the price of video games, it is essential to strive forconscious purchase and ethical consumption of video games. Developers are faced with various problems (such as discoverability, or much more simply the culture of the increasingly rampant balance), so showing them our passionate support when possible can make the difference. We must try to be more than just a consumer. In a world that is increasingly moving towards the commodification of each product and manufacturer, we must be able to say enough, from time to time.
Easy to say that video games are too expensive, difficult to understand why ...