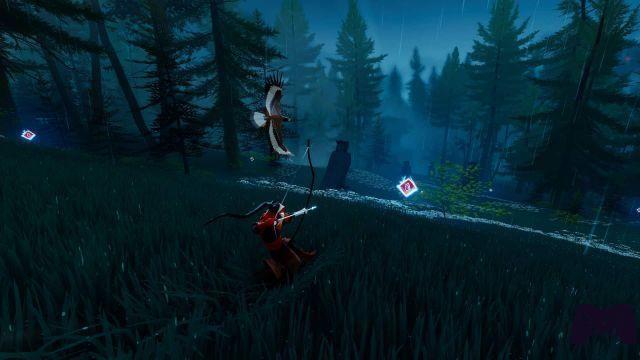 Released on November 12, 2020, The Pathless, the new effort of the Giant Squid team, already seems to have received a moderate critical acclaim. After all, theirs genuine talent we had already got to know him, thanks to that little pearl that is ABZÛ. But it was still a surprise to be able to admire their new work at one of the most important PlayStation 5 showcases. And what a job! The Pathless, with his fluid gameplay e dynamic, Its suggestive setting and complete it absence of a map, managed to capture the attention of millions and millions of spectators, standing out despite the caliber of the event.
And it is perhaps that complete absence of a map that has struck open world veterans the most. An absence, however, as it was for Shadow of the Colossus (from which the title obviously takes inspiration), widely contextualized.
Less HUD for more immersion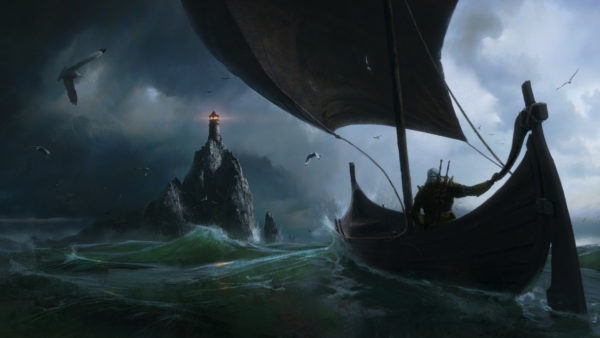 To learn more:
At the edge of the world: where the open world begins.
The total absence of a HUD and in particular of a map, allows the player of The Pathless to dive further in the evocative atmospheres of the game. At first glance, such an absence could be disorienting and maybe also tedious. But having to activate a particular power each time to find the way forces us to be more mentally present on the pitch. And this is precisely because it is not as immediate as looking at a map.
How many times, in the rush to reach a goal, have we moved a dot on the mini map, instead of looking where we were really going? Unfortunately, this trend is common to every oper wolrd, but it is a lot detrimental to the immersion of the player.
The total absence of a HUD allows the player to dive further in the evocative atmospheres of the game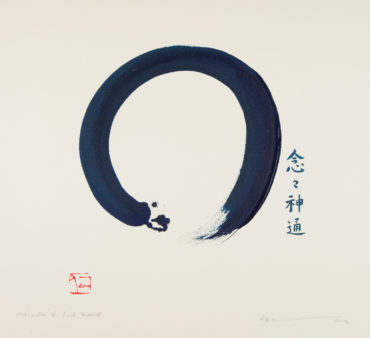 To learn more:
The emptiness of Hidetaka Miyazaki and Fumito Ueda
And therefore still today, after all these years, Fumito Ueda returns to school showing us that not only the UI is not needed but that it is detrimental to certain types of experience. In fact, there are many adventures today that despite having it, as it is functional to the gameplay, they try to hide it how can they.
Think of The Last of Us Part II for example and the total absence of the HUD in its Survivor mode. Or even Ghost of Tsushima, which, not having a mini map and an objective indicator, allows you to recall the wind to show the way.
In contrast with the principles of gamification, so dear to today's applications, game designers are slowly taking it eliminating the superfluous, allowing the player to empathize further with the character who represents him.
A concept that Fumito's visionary had already applied many years ago.