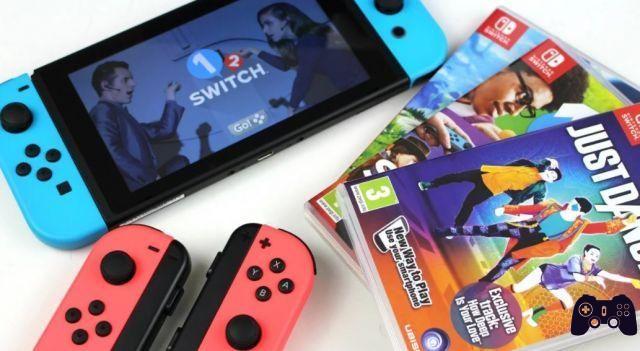 Nintendo of America has released a press release dedicated to sales of March of Nintendo Switch e The Legend of Zelda: Breath of the Wild. The new console of the big N sold over 906,000 units in the first month of the platform's life, more than WiiU, which in the same period stopped at 890,000.
The Legend of Zelda: Breath of the Wild also sold well, scoring two positive records - the best-selling launch game in Nintendo history and the fastest-selling game in the franchise.
Nintendo of America also mentioned upcoming titles in the coming months such as Mario Kart 8 Deluxe, ARMS e Splatoon 2. Games that will contribute to greater consumer demand for the console.
Nintendo Switch, the new living room and portable entertainment system, was the fastest-selling console in the launch month of any other Nintendo console. According to NPD, which takes into account sales in the United States, the Switch has sold more than 906,000 units. These numbers make the console one of the most popular in the launch month of history in general, also taking into account a non-traditional month for the launch of a system.
The Legend of Zelda: Breath of the Wild has sold over 1.3 million copies. The figure is made up of 925,000 units on the Switch and 460,000 on the WiiU. this means that the Switch version has sold more than the console itself, resulting in more than 100% sales of the game. The number is due to the people who bought both the limited edition, to collect it, and a second one to play.
Reggie Fils-Aime, President of Nintendo of America said the following:
Nintendo always tries to offer something new, fun and different. With its various ways of being used, Nintendo Switch offers a different experience to people, who can take the console wherever they want.
On April 27th, Nintendo will hold an investor meeting with the company's fiscal results, all the numbers regarding Switch sales and more will be provided on the current date.
Switch is the best-selling Nintendo console in history in the first month of its launch in America.
Source