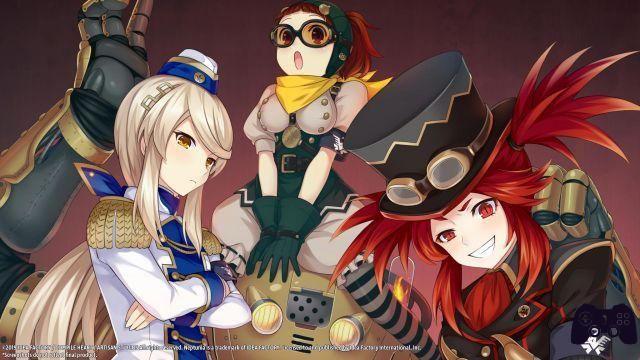 Idea Factory International announces, via press release, that new information and images are available for Super Neptunia RPG.
SUPER NEPTUNIA™ RPG: NEW SCREENSHOTS AVAILABLE, A NEW PS BLOG POST AND INFORMATION ON DIALOGUES AND EVENT CG
Milan, May 24, 2019 - This week, a new series of screenshots are finally available showing the Event CGs, dialogue scenes and battle screens from Super Neptunia RPG! Also available is a brand new post on PlayStation.Blog with the Co-founder and Game Director of Artisan Studios, Julien Bourgeois! The Quebec-based studio discusses the animation process of Super Neptunia ™ RPG and the various challenges in sculpting the world of Neptunia in 2D! Super Neptunia RPG will be available for PlayStation®4 and Nintendo Switch ™, in Europe, on June 28, 2019!
[Nggallery id = 4392]
Fans of the Neptunia series will recognize some familiar faces, including the four Goddesses: Neptune, Noire, Blanc and Vert, as well as their new friend, Chrome. There are also several Event CGs featuring Bombyx Mori, an organization dedicated to 2D games. The Gamindustri may have been flattened in 2D, but that didn't affect the humor and quirky characters that Neptunia fans know and love!
Key Features
A new you in 2D - Your favorite goddesses will go from three sizes to two! Artisan Studios and Compile Heart proudly present new lively hand-drawn 2D backgrounds and new animations in this side-scrolling RPG! With Artisan Studios and Tsuanko collaborating to create new backgrounds and characters, fans of the series and newcomers can see Gamindustri in a new perspective 2D.





Customize your team - With four Goddesses to use in battle, players can change their formation and unleash devastating combos. Depending on the Goddess leading the group, players can plan attacks from four different formations: Strike, Magic, Support and Heal!




Break Attack! -Develop your strategy to score the special Break Attack, which is useful to ensure you win! Refer to the Goddess transformation ability: they will get additional bonuses to upgrade their attacks and thus devastate any enemy!




Skills - Upgrade your Goddesses using skills that can be unlocked with weapons, armor or accessories! Assign skills strategically and reorganize for each battle.