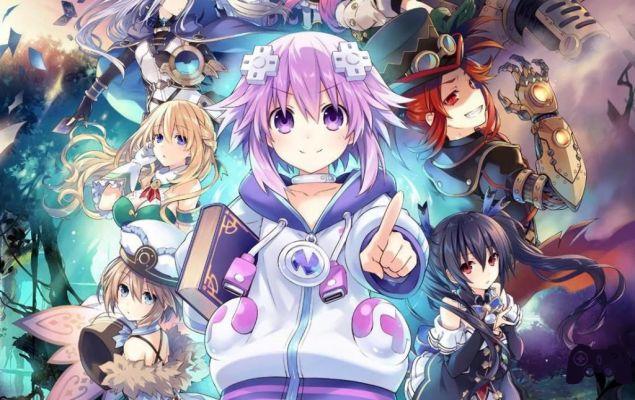 Idea Factory International announces, through a press release, that Super Neptunia RPG will arrive in June on PS4 and Switch.
SUPER NEPTUNIA™ RPG coming soon
IN JUNE FOR PS4 AND SWITCH!
We are excited to announce that Super Neptunia ™ RPG is coming to PlayStation®4 and Nintendo Switch ™ in Europe on June 28th 2019!
The PS4 version will have two slightly modified CGs, while the Nintendo Switch version will contain all the original CGs. The gameplay for all platforms has not changed from the original Japanese version.
We would also like to share a new batch of screenshots showing the world, exploration and combat system.
These screenshots show the variety of locations players will be able to explore using Neptune's arsenal of skills. He can jump, double jump and summon a pudding-like monster to help players reach higher platforms and treasures. They also illustrate different battle formations that players can set up, such as Strike, Magic, Support, and Heal. There are also a couple of UI screens showing the skills that can be assigned to each formation, as well as the training bonuses that can be earned during battle. Players can also apply skills to get upgrades.
Key Features
A new you in 2D - Your favorite goddesses will go from three sizes to two! Artisan Studios and Compile Heart proudly present new lively hand-drawn 2D backgrounds and new animations in this side-scrolling RPG! With Artisan Studios and Tsuanko collaborating to create new backgrounds and characters, fans of the series and newcomers can see Gamindustri in a new perspective 2D.





Customize your team - With four Goddesses to use in battle, players can change their formation and unleash devastating combos. Depending on the Goddess leading the group, players can plan attacks from four different formations: Strike, Magic, Support and Heal!




Break Attack! -Develop your strategy to score the special Break Attack, which is useful to ensure you win! Refer to the Goddess transformation ability: they will get additional bonuses to upgrade their attacks and thus devastate any enemy!




Skills - Upgrade your Goddesses using skills that can be unlocked with weapons, armor or accessories! Assign skills strategically and reorganize for each battle.