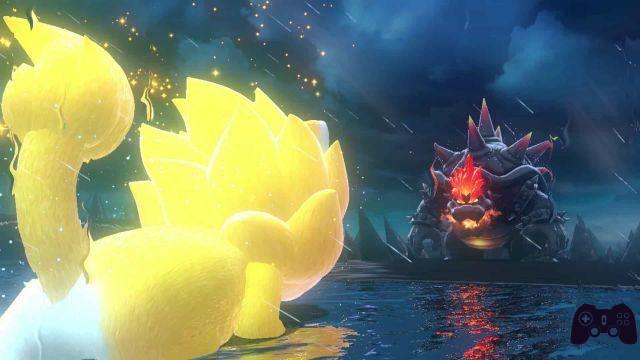 A new trailer that intrigues and makes both old and new fans drool. It's Nintendo. It's Super Mario.
Yes, the latest Super Mario 3D World + Bowser's Fury presentation trailer is one crazy cool. The focus is mostly on Mario's feline mode, of course. I don't need to tell you that it is their battle horse (cat), indeed, it will probably be this transformation that will make us win against the gigantic and imposing Bowser from Bowser's Fury. Not that hard deduction to achieve, given the cliffhanger at the end of the trailer.
Information with a mustache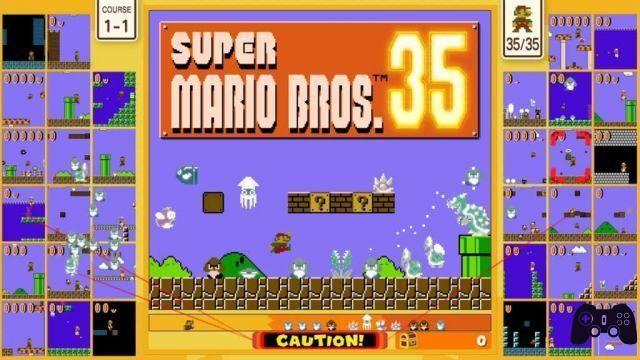 Super Mario Bros. 35: If you don't know what it is you probably deserve a gameboy destroyer dad. Joking aside, it is the title created to celebrate Mario's 35th birthday. A battle royale that follows the style of Tetris 99 and which, frankly, is much more interesting than many other titles of the same genre.
In short, a Super Mario 3D World that we met on Wii U, which is shown in all its beauty on Switch. Nintendo then shoots a thousand as usual reminding us constantly that the Switch is thought also, and I would say a lot, for the multiplayer, online and local, then via multicolor felines jumping on the head of the goombas. Really interesting news that come with one version of the hydraulic branded console with mustache, which will go on sale from February 12 2020, the same day the new title was released.
In addition, Nintendo announced a dedicated event on Super Mario Bros. 35 starting divided into 3 rounds. The first round must be completed between 8:00 am on January 19th and 7:59 am on January 26th. During this week the players will have to face and defeat, during the normal game sections or in the special challenge, 3,5 million Bowser (obviously the calculation is done by counting all the players in the world, otherwise it would be impossible). If you have defeated at least one Bowser you will earn 350 Platinum Points. We are done with this informative part, enjoy the trailer I put on it and then scroll down because we need to talk about something interesting.
A trailer that keeps interest alive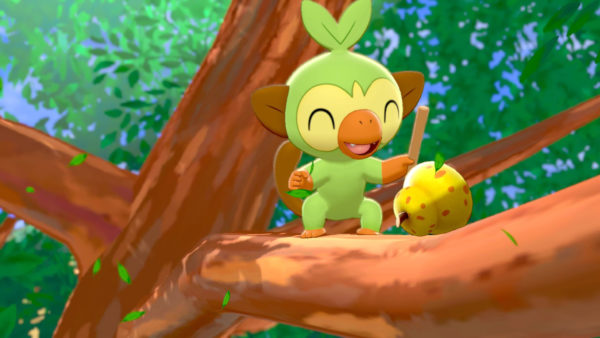 To learn more:
Why does Nintendo Direct on Pokémon generate hype?
We have already talked about Direct from Nintendo and the immense firepower they have. The trailers are no exception, and that's why so many gamers in the world continue to go crazy behind the announcement of a new Super Mario title. Nintendo applies a brilliant strategy, perfect for those who love its titles: it does not fly fancy and leaves no doubts. The news of the title you have immediately under your eyes, the gameplay as well. They are practically handing the console to you and telling you play. No slow and convoluted cutscenes, no. Colorful world and Mario jumping around between one gameplay novelty and another.
In addition, and this is the perfect example, when they have to feature an extra title-related part, like Bowser's Fury, the game follows its own pace and changes along the way. There are no sharp cuts that make you lose focus. A gradual change of environment, music and colors that ends with the novelty presented at the beginning of the trailer, perfectly closing the circle. At the end of the trailer you know what to expect, you know what's new and want to have the game on your shelf right away. Of course, this system only works with titles like Super Mario: super playful and narratively quite linear, with a different title this strategy would not work.
Nintendo knows its audience and knows how to keep it glued to the screen
An old game that does not age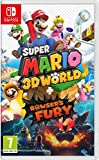 Super Mario 3D World + Bowser's Fury
On amazon: 53,99 € buy
Let's take this information and add the fact that Nintendo has managed to never age Super Mario. Basically in the game you just have to jump, yet they have managed to decline this simple action in so many ways. Whether with the transformations or with the Super Mario 64 revolutions, Nintendo has managed to convey the message to our brain: "Jumping will not be so easy, on the contrary, it will be fresh and fun".
These tricks, these additions targeted title after title make Super Mario immortal. And thanks to them Nintendo can experiment with the plot. Because yes, the old Super Maros were always "save the princess", but lately things are changing. Odyssey, Paper Mario, the same 64, which recently had a remaster on Switch, have taught everyone that even stereotypes can be overcome with solid gameplay. Sometimes I think when watching Super Mario how video games would need mechanics more solid and safer to start from then to create memorable stories.
Unfortunately, we want bigger and bigger buildings that make us roll our eyes, but without the foundations those large standing structures only remain for 77 hours.