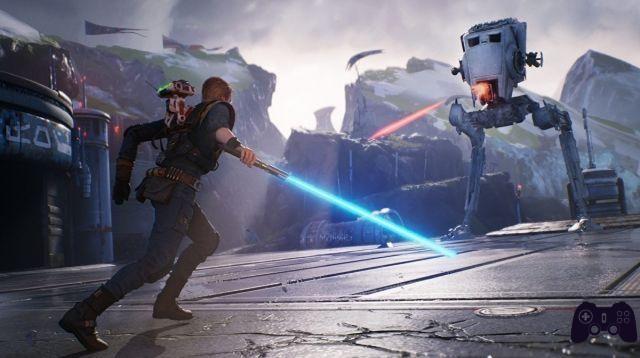 Game Director Stig Asmussen has revealed new details on the upcoming Star Wars Jedi: Fallen Order for PC, PS4 and Xbox One.
Star Wars Jedi: Fallen Order will be released later this year and after the last E3, we got an idea of ​​what the game will be like. About a month ago, a video was released that includes about 15 minutes of gameplay of an extended demo, from which we could understand a little more for how much it's about the story and the gameplay, but there are some features we didn't know about yet.
In an interview with Star Wars Jedi: Fallen Order director Stig Asmussen, Game Informer got some exclusive information on the next adventure in the far distant galaxy.
From the interview, we can learn that Fallen Order will include a photo mode, a feature among the most popular of this generation, suitable for all those who can not wait to have fun taking pictures on the various planets in the game. Regarding the New Game plus, on the other hand, apparently will not be present, because according to Asmussen it could unbalance the game too much.
Choice that will surely disappoint many, but which will be replaced by a system with different levels of difficulty which will still make the Respawn title replayable.
One of the most important features that Respawn is aiming to implement in Fallen Order, is the total absence of loading screens throughout the game both during the journey between different planets or in the gaps between movies and gameplay.
This info and many others are present in the complete interview on Game Informer. The game is out November 15th on Xbox One, PS4 and PC in pre-order also on Amazon.
Source: Dualshockers