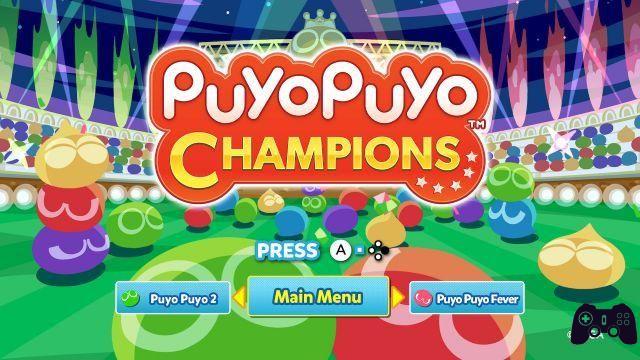 Sega announces through a press release that Puyo Puyo Champions is available on PC, PlayStation 4, Xbox One and Nintendo Switch.
Below is the full text of the announcement.
Puyo Puyo Champions is available today for PlayStation®4, Xbox One ™, Nintendo Switch ™ and PC Steam®

- Smash the competition without wiping out your wallet! -


Puyo Puyo Champions (known in Asia as Puyo Puyo eSports) is available for PlayStation®4, Xbox One ™, Nintendo Switch ™ and for PC via Steam®! The time has come to challenge your friends and the best Puyo Puyo players from around the world in a battle to the last blob. Sold at a price of € 9,99, the entrance ticket to participate in fun challenges full of action and dizzying rhythms typical of the series has never been so accessible. Become part of a growing community by choosing Puyo Puyo Champions today!
Features of Puyo Puyo Champions:
Favorite way to play - Especially designed for competitive multiplayer, Puyo Puyo Champions is based on the mechanics of Puyo Puyo2 (Tsu) and Puyo Puyo Fever, the most popular with fans of the series. Among them is the popular "Fever Mode" where you can destroy opponents with a series of devastating chains!
Tournament mode - Compete for bragging rights in the new eight-player tournament mode, which tickles your urge to compete against p
arenti and friends.
Improved Replay System - Have you closed a devastating combo chain? In addition to automatic replays, the Battle History shows a timeline with the best moments of each game complete with a timestamp, so you don't miss any class hits.
Dual Audio - Players have the option to enjoy Puyo Puyo Champions with original Japanese voice acting and lyrics in English, French, German or Spanish.