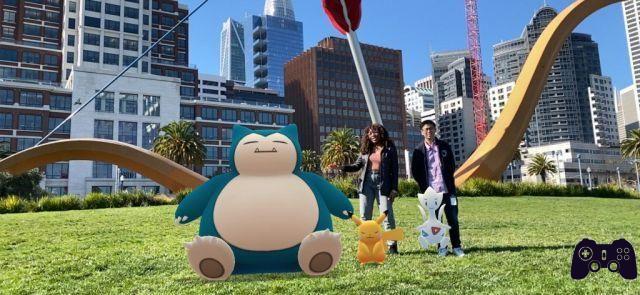 AR + of Pokémon GO is a mixed and increasingly augmented reality
Of Pokémon GO, AR + aside, you have certainly heard several times. When in 2016, for example, we all ran towards a wild Charizard, or some risked it or left their lives to play at night or without paying attention to the road. Many things have been said and not all of them are beautiful, because freedom of thought works like this. As for Pokémon, then, neither the main series nor the GO itself has problems star in the eye of the storm.
So the Pokémon step straight into reality.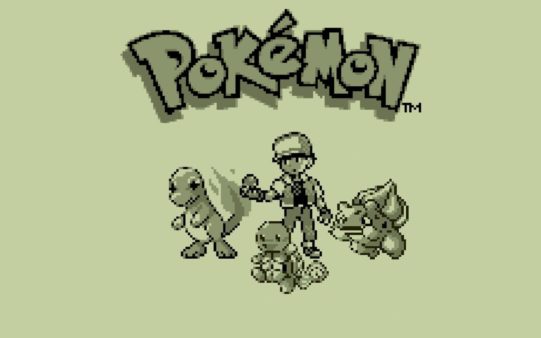 To learn more:
Pokémon: Choices in Video Game History: These groups of people wandering around cities tapping a screen are real proof that video games exist. For how much arrogance the jewel of the Niantic house puts us in trying to be recognized, it carries on theinnovation already started with Ingress - that of games in the real world. It does so with the addition of a component that also uses the camera of the mobile devices that we insist on carrying in hand, augmented reality or AR for short. This "simple" addition wants to bring creatures that don't really exist into the real world, for players to live the dream of having them with them.
An ambitious goal: a reality in reality.
Building on the success with Pokémon GO, the producer went further with Harry Potter: Wizards Unite, which uses the same technology but through the scared wizard franchise. A meta-reality, in short, to project an imaginary character but not too much into the world in which he really lives. But this coin also has two sides. On the one hand, a technology that seeks to create an escape from the life of stigma, allegations of addiction and mental illness. On the other hand, those who abuse it, confirming the accusations of those who would not give a penny of cheese to all this.
It is true that in practice AR + Pokémon GO can do very well without, and even the phone thanks. The point is that the technology implemented by Niantic tries to expand more and more of the gaming experience, beyond the edges of the phone and in the real world. We started in 2016 with a model of the Pokémon projected on the real world, but remaining fixed in the center of the screen. Something as banal now as it was innovative then.
AR + has continued to evolve ...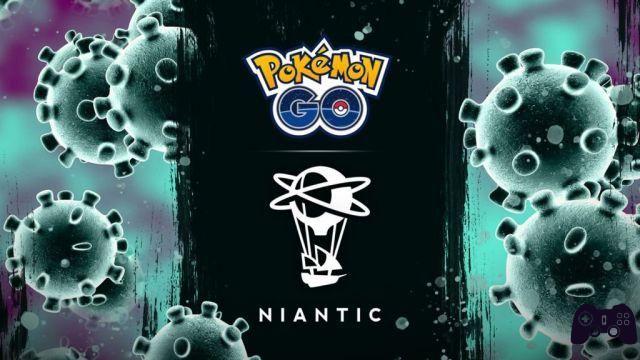 Pokémon GO CoVid edition Because we are close, even if we are far away
As if by magic that fixed 3D model at a certain point took on its own dimensions. It wasn't fixed on screen anymore, it was in our world and the irrefutable proof was the shadow cast on the ground. This was a bridging bridge for the next enhanced Companion feature - no longer a companion so to speak, but a running Pokémon. at your side on the map. A companion with whom you can also play together with friends via a simple QR code. Scan it, focus on a real object and once the preparations are complete your companions will be visible together on all connected screens. Take pictures together, give them berries, play and have fun.
However, even this was not the ultimate goal of Niantic mixed reality. It all started with a simple video, which seemed little more than a crazy idea for the future. The most ambitious goal was a sort of mixed reality, a mixed reality in fact, able to do run the Pokémon making them disappear behind obstacles. There is one on the horizon Integrated Reality, yet another enhancement of mixed reality so dear to Niantic and Pokémon GO.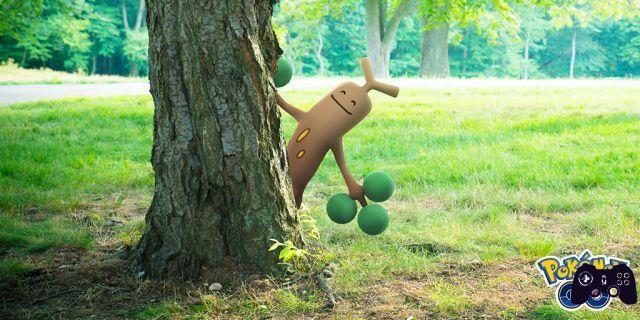 After a long wait, the American software house finally announces that the functionality is reality (mixed, pun not intended). What is Pokémon GO Integrated Reality? Well, exactly this: an integrated virtual reality in ours, where the Pokémon you interact with in AR + will disappear behind the obstacles of the real world. A feature that - it would seem - you can decide to activate or not, and that will make that little monster on the screen a real element of our world (of course, always virtual).
But what is Integrated Reality really?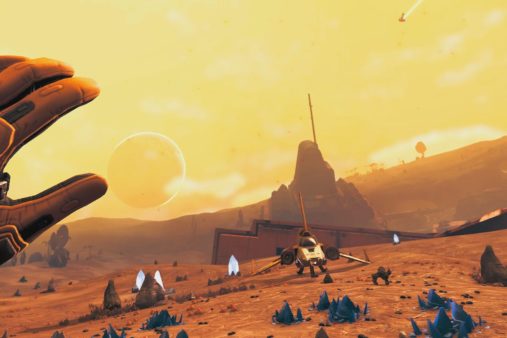 To learn more:
Video games and various realities: guide to which one to chooseLet's take the pebble out of the shoe - no, the Integrated Reality of Pokémon GO
it will not be necessary
more than AR + to enjoy the experience. Niantic's truly ambitious goal is to push people to leave the house to play together and socialize. Make sure that people are close, even if removed from circumstances but with the promise of meeting again. Ingress, the first creature of the software house that tried to expand our reality, becomes more and more marginal in its panorama. It is Pokémon GO that wants to offer a portal, an intangible plain of contact mixed reality. One that though
does not prescind
from the world we live in, which among other things in the same announcement Niantic asks you for help in "mapping". What is Integrated Reality really? Another attempt to bring people together, to discover an alternative to one's own reality and help make it easier to create a mixed one.
Reality Blending is an even more realistic mixed reality.