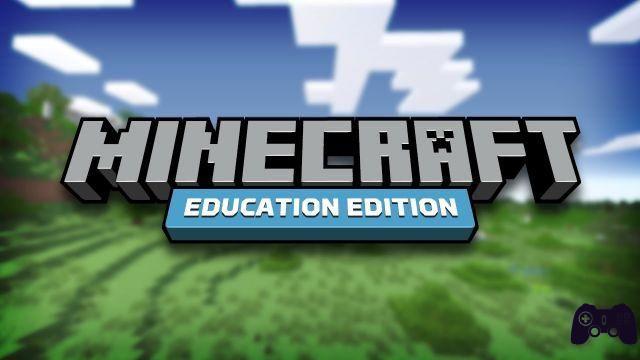 Microsoft products announces, through press release, new updates to Minecraft: Education Edition.
The Minecraft: Education Edition community is constantly expanding, with 35 million members in 115 countries. To continue supporting its growth, Microsoft Education has announced some updates, including:
MINECRAFT: EDUCATION EDITION IS NOW AVAILABLE FOR IPAD: students and teachers will now be able to use Minecraft: Education Edition also on iPad to deepen STEM subjects, create interdisciplinary creative projects and improve children's skills in terms of communication, collaboration and digital citizenship . Teachers will also have access to free tutorials and resources on Education.Minecraft.net. The app will be available for download on iPad starting in September.
WHO PLAYS MINECRAFT ON WINDOWS 10 PC OR XBOX CONSOLE CAN NOW USE THE CHEMISTRY RESOURCE PACK: Students and their families will be able to access the Minecraft Chemistry Resource Pack: Education Edition for Windows 10 PC and Xbox from the menu, which allows them to combine elements to create compounds and new objects. Simply select the "Create New World" option of the game and, from the "Cheats" menu, activate "Education".
The Minecraft education team is constantly looking for new ways to support students and teachers, and Minecraft has proven to be a useful tool for conveying the skills today's students will apply in their future jobs.
For more details, read the blog post at this LINK [1]
Source