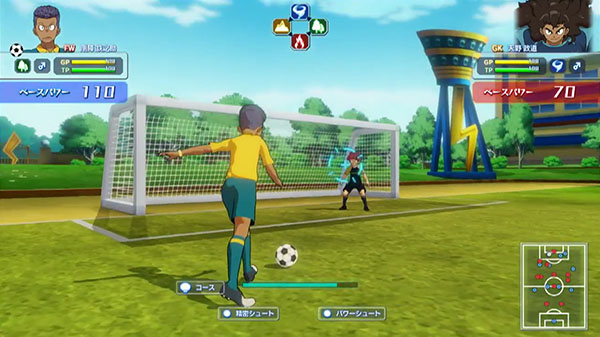 This week's issue of Famitsu contains a interview to the developers of Inazuma Eleven Ares, which reveal new details about the game:
The developers have expressed the desire to reach as wide a target as possible, hence the choice of platforms
Since the scale of the game (from graphics to the rest) is too much for the 3DS hardware, they decided to develop the game on the more powerful PS4 and Switch, but smartphones were also chosen given their widespread use.
Inazuma Eleven was conceived as a game for the little ones, but Ares will also be suitable for those who are older
There will be some differences between the console and mobile versions
Development proceeds in a way that guarantees the player to have the feeling of actually playing a football title
To the question of whether footballers are often photographed nowadays, Akihiro Hino replied that he wanted to implement a similar feature in the game.
The Inzuma Eleven Ares animated series will be released before the game
One of the most popular functions of the game, which is to search for new players, will return in this chapter
There will be a new feature specially inserted in Ares
The game assets are completely new, no old elements have been used
Hino believes that with Ares the series can achieve the success of Yokai Watch
Inazuma Eleven Ares will be released in Japan in the summer of 2018 on PS4, Switch and iOS and Android devices.
Source