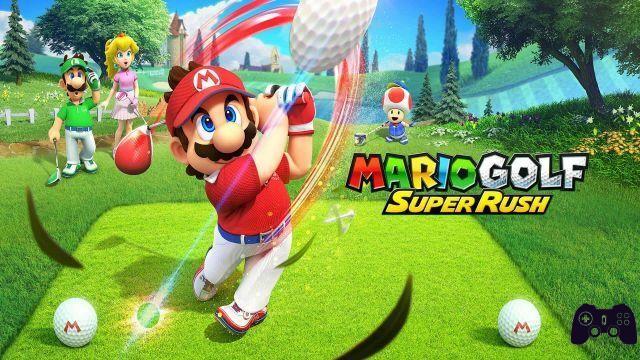 Nintendo has finally woken up.
Everything had been silent for almost a year now. Since that fateful March 26, 2020 where Nintendo turned to us players giving a show as only she knows how to do, between big and small ads. But in total silence here is the great one, like a bolt from the blue, N awaken the February 17 2021 with a huge Nintendo Direct that made many dream but disappointed just as many. But in the general despair Mario comes out, accompanied by his usual friends, with an outfit that reminds us so much of Tiger Woods, holding a golf club. Wait, a golf club ?! Black background, Mario golf super rush.
Wait, a golf club ?! Black background, Mario Golf Super Rush.
A whole new party game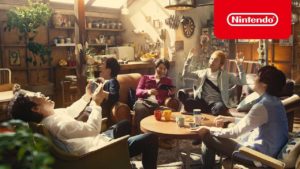 To learn more:
Switch: the post-social console that doesn't need to challenge iPad
How much Nintendo loves party games by now I think we know all too well. There has always been an obsessive care towards this genre, a total dedication to families, the very philosophy of the company in selling their console. Just look 51 Worldwide Games, a game that literally contains 51 mini games inside, mini games for families and friends, whether they are face to face or miles away. A focus such as to want to see at least one console for each child.
The same treatment obviously dedicated to our trusted plumber, Mr. Mario Mario. From time immemorial the mustachioed friend has been made to jump from game to game, from party game to single adventure (which then single not that much since many, if not almost all, his games include a maximum of 4 players). Mario Party, Mario Kart, Mario Strikers, Mario Tennis, Mario & Sonic at the Olympic Games and the list, of course, doesn't stop there. However, what struck the public during Nintendo Direct was an announcement that was so singular that it made us exclaim "Mario?". Mario Golf Super Rush, a whole new chapter that sees the mustachioed man try his hand at Holes in 1, Swing and ran to positions abusing powers and special moves.
1984 from today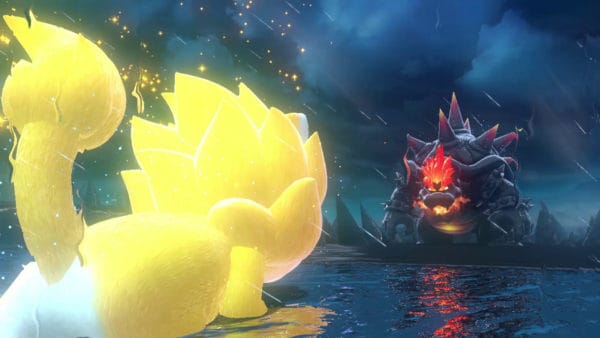 To learn more:
Super Mario 3D World + Bowser's Fury: how not to age a series
Mario Golf Super Rush is certainly not the first in the series. Before it there were other chapters dedicated to Golf of which the first, with the simple name of Golf, released on a 'Arcade Machine call PlayChoise-10 (with a dozen NES games inside), he saw only Mario dressed in blue pants and a white shirt. The same game was then released, in 1990, on the Game Boy.
From that 1990 Mario Golf began to come out for almost every main console created by Nintendo (in some ported via Virtual Console) passing between important fixed consoles such as the Nintendo 64 and portable consoles of which the latest on Nintendo 3DS, the latest until now.
Mario Golf Super Rush, out on June 25th, is a fun and fresh party game, where you can take control of a Mii created by you or one of the playable characters, all with different abilities and stats. It is not the usual Golf, or at least, there is not only the Golf. From what has been noticed from the gameplay trailer, in addition to being a story mode, there is a real race to the position where it is possible to slow down or stun the opponents, the same opponents who can stay in your living room or miles away, even with strangers.
Could this title therefore be a forerunner for a return of the old sports games concerning Mario? Honestly I hope so. I still remember, with pleasure, that beauty of Mario Strikers Charged Football released for Wii. Of course, Mario Tennis Aces has already been released for Nintendo Switch but do we want to see Mr. Mario Mario confined only to his jumps between the cubes?