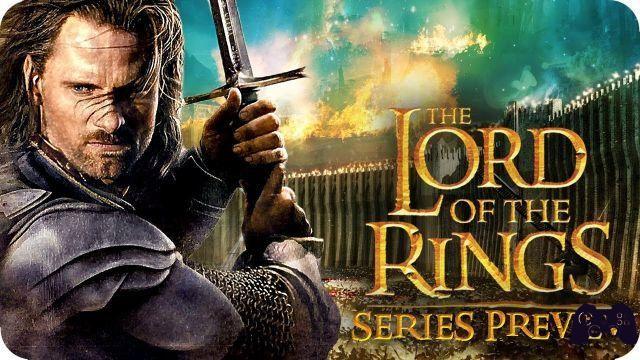 Last September, it was revealed to us that a new MMORPG on the Lord of the Rings was in production since Athlon Games, a subsidiary of Leyou Technologies. While, at the time, a collaboration with other studios was still taboo today Amazon Game Studios revealed that the section dedicated to the Amazon's gaming is working on the still anonymous MMORPG dedicated to the saga of Tolkien.
The partnership makes a lot of sense, given that Amazon is also working on a TV series dedicated to The Lord of the Rings, even if the game is said to be unconnected. The team working on the game, which is said to be Free-to-Play, is the same team working on the project N at Amazon. This crew apparently consists of the developers of famous titles of the genre such as World of Warcraft, Destiny, Planetside. Everquest is this new game that "allows us to play and create" in the words of Christoph Hartmann, the vice president of Amazon Game Studios.
When it comes to PCs and gaming consoles, AmazonGame Studios is a novice in the industry. They announced Breakaway, Crucible and New World in 2016 but none of them have been launched yet; in fact Breakaway has even been canceled and Amazon Game Studios has also put some producers on standby during E3. The only PC and console title launched by Amazon Game Studios is The Grand Tour Game. it will be interesting to see how they develop an MMO.
Amazon Game Studios and Athlon Games are working together on this MMORPG dedicated to The Lord of the Rings, announced as Free-to-Play for PC and possibly for consoles. Stay tuned for new news about it.
Source: DualShockers