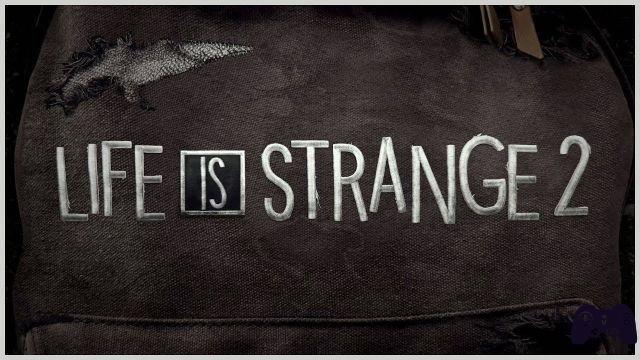 Square Enix announces, through Press release, the availability of the trailer launch of the first episode of Life is Strange 2.
LIFE IS STRANGE 2 LAUNCH TRAILER AVAILABLE
We are only a week away from the release of Life is Strange 2 and we can't wait to hear what you think of the game.
The first episode of Life is Strange 2 is titled "Roads" and will be available on Thursday 27 September 2018 in digital format worldwide for Xbox One, PlayStation 4 and PC (Steam). We want to share the Life is Strange 2 launch trailer with you right now.
The Life is Strange 2 launch trailer is available here:
We have been working on Life is Strange 2 since the release of the last episode of the first season, and we can't wait to tell you our new story of Sean and Daniel Diaz, two brothers who live in the Seattle suburbs.
After a tragic event they are forced to escape from the police and their relationship will be tested by the dangers they will face on the street and by the manifestation of a supernatural power that they do not understand and cannot fully control. The 5-episode season will follow Sean and Daniel over the course of a year as they travel from Seattle to Mexico. The journey is long and the brothers are not prepared at all, as they will have to leave with very little money and the objects that Sean had with him at the time of the tragic event. To survive, they will be able to steal or do the right thing and go on without the basic necessities essential for the trip. Anyway, what will Daniel learn from Sean's actions? Now that Sean is fully responsible for his little brother, he realizes that his decisions can change both of their lives forever ...
Source