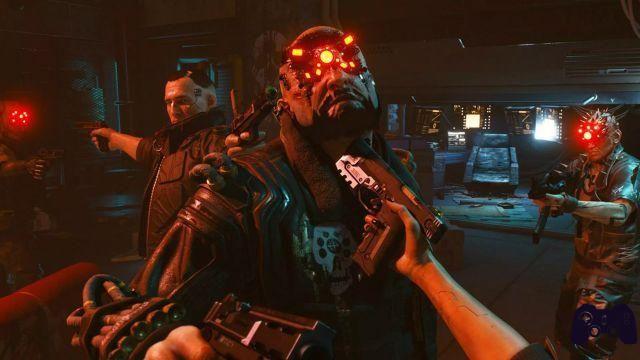 Last week ended the Pax Online, the version of the Penny Arcade Expo in these times of social distancing. One of the most interesting points of the event was probably the Storytime with Mike Pondsmith, which opened the exhibition, if you can call it that. Mike Pondsmith is best known for being the creator of the Cyberpunk universe including the famous tabletop rpg cyberpunk 2020 e the highly anticipated Cyberpunk 2077.
Mike, however, prefers to identify himself as "the guy who killed your Cyberpunk character". In his Storytime, Mike tells us how despite his plans to become a special effects designer and "build giant Star Destroyers" he has instead found himself a successful game designer. And his first answer is simple: luck.
"The question became how would I stumble into that. The answer was dumb luck. "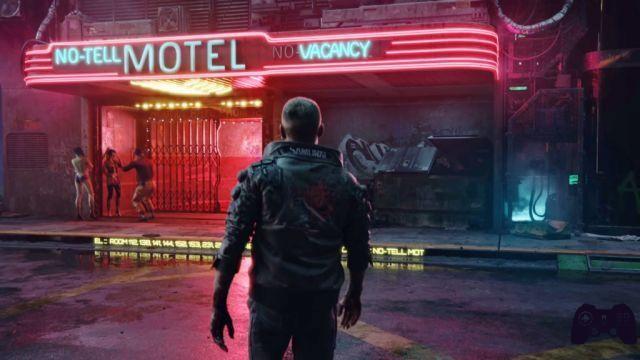 Fortuna

To learn more:
Guide: How to program video games in 1 year
The first factor that Pondsmith mentions for HIS path that led him to become a game designer is luck. The good fortune to have come into contact with the environment of the RPGs. Lucky to have met people who shared his interests. And the good fortune to have found his future wife thanks to these interests, who often helped him in his work. After becoming passionate about role-playing games, young Mike also had the good fortune to find a "curious black box". That black box was the game Traveller and that's what really ignited his passion for making games.
Mike loves Traveler, a pre-era sci-fi setting game Star Wars, but he begins to notice if not flaws in the game, however expect he would like to change. As is often the case as a Game Master, he begins to adopt his "house rules" which improved, in his opinion, the game but he felt that they were patches on someone else's game. Thus begins to whisk in the head of the young Pondsmith the idea of ​​doing his own game. As a graphic designer Pondsmith was lucky enough to have access to a printing press, and that's how he started working on his first game, Imperial Star, which actually made him become a game designer.
That black box was the game Traveller and that's what really ignited his passion for making games.
Think like a game designer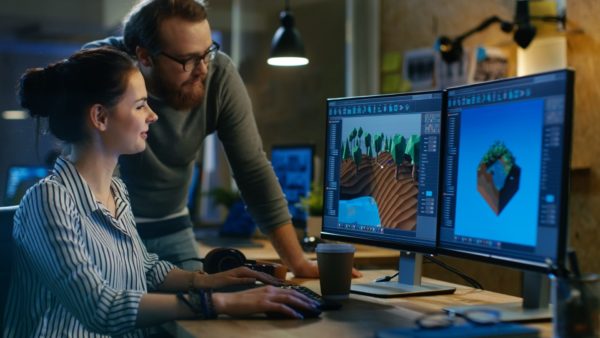 To learn more:
Developing video games: a practical guide
Once you understand that you like games, to take the leap and become a game designer you must now learn to think like a designer. To think like a game designer you have to like breaking down and reassembling games. You must be able to reduce a game to yours more basic elements and learn to analyze them one by one. The main elements of each game are its mechanics. A game designer must be able to question why the mechanical they fit into games. In his own and those of others. Why is a mechanic like this? How does a single mechanic create and maintain an experience?
No (good) game designer has ever put in a mechanic simply because they wanted to. If a game contains a mechanic it is because that mechanic has a purpose. Each mechanic transforms the experience by acting on all the various aspects of the game. The designer is not just manipulating a bunch of rules, he is creating a world. Not for the fun of it, although he is likely to enjoy it, he is creating a world for players to enjoy.

To do this the game designer must know how to understand the elements of the game interact one with the other. What elements are entertainment elements? What elements are storytelling? What elements are part of the world-building? You have to take that leap from being a gamer or gm to a designer. The designer thinks of a broader goal. The designer must know how to set up structures to give people the experience they want to offer.
Act like a game designer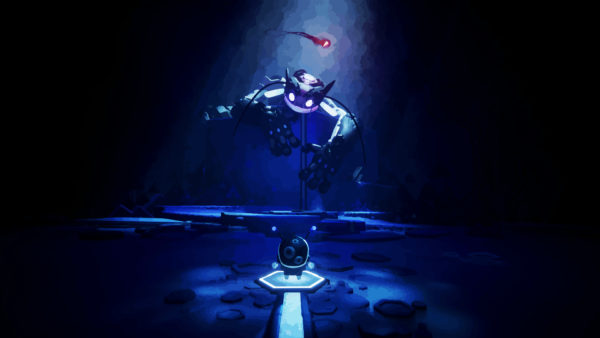 Incorrect video game:
Dreams: the videogame preview incorrect
Pondsmith tells of a meeting with the creator of Traveler, the game that started his career, and how eventually subsequent versions of the game were influenced by him as much as he was influenced by the first Traveler.
To be a designer you must also be able to analyze your own game. A designer learns above all from his mistakes. There is an adage, in the world of video games, which says "Your top 10 games are going to suck, so throw them out as quickly as possible". Once the game is over, you need to be able to step back and ask yourself "How could I have done better?" Because being a game designer is a constant learning. Likewise, Imperial Star for Pondsmith was more of an educational experience than a milestone. Pondsmith dwells a lot on the fact that he too, despite his thirty years of experience, always stops at conventions to explore, analyze and dissect all the games he encounters.
Game designers are friendly, says Pondsmith. At conventions it is full of "professional" game designers who are ready to lend a hand to those who are starting out (more in board games than in video games). Asking for help, advice, or simply an opinion costs nothing and most designers will be more than happy to lend a hand to even the most inexperienced of designers, because they were once in place.
There is an adage in the world of video games that says "Your top 10 games are going to suck, so throw them out as quickly as possible"
Liver
The last piece of advice Pondsmith gives us is "Have guts! - Have guts! ". When he started no one thought that new rpgs would be born, thirty years later successful rpgs continue to be born. Have the guts to remain convinced of what you do. Stay convinced of your idea and keep working to make your idea successful. But most of all go and play games
Above anything else just go make games. Just make the game so you can see it. And do not be afraid and put it in front of other players to take it apart. At some point you're gonna find something that works. Something that you care about and you love. Something that is worthy of the box, worthy of the code or worthy of putting it out there on the net for people to play. At that point you don't need my okay, you're a game designer.
Mike Pondsmith - The guy who killed your Cyberpunk character
Have guts and play a game. It doesn't matter whether it's a prototype on paper, a whole world in 3d or just two rules written on a sheet. Play a game and put it in front of other people for them to have fun. At that point you don't need anyone's approval,
you are a game designer.