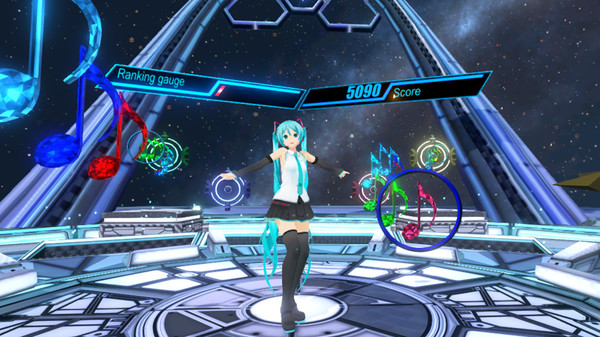 Degica Games e Crypton Future Media have announced that Hatsune Miku VR will come out on PC, via Steam, on March 8. They will be supported HTC Vive e Oculus Rift.
The game will include the mode Music Video and some famous songs from the series:
"Ievan Polkka" (by Otomania, illustration Yukino Tamago)
"Singularity" (by keisei, illustration rsk)
"Amagoi Miseinen" (by Wada Takeaki 'Kurage P', illustration MONQ)
"Sharing The World" (by BIGHEAD, illustration apapico)
"Senbonzakura" (by Kurousa P, illustration Ittomaru)
For more information, please refer to the Steam page.
Hatsune Miku VR will be released on PC on March 8th.