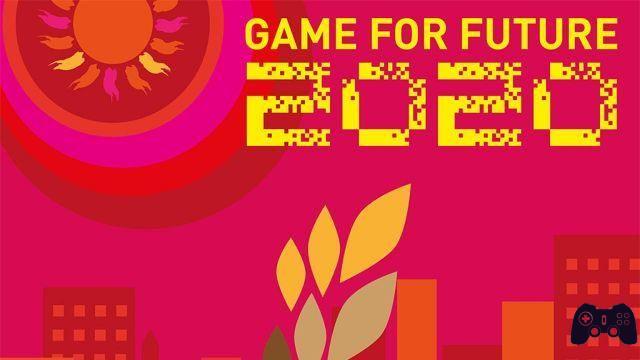 Fans of video games I evoke you, your time has come and it is called Game for future, a Game Jam organized by the National Youth Agency. Someone calls it a seminar, someone who rallies, others a marathon, however the substance is very simple. The goal of this initiative, called Rome Video Game Lab, citing what is indicated by the source, is to promote the enhancement of digital skills and l 'education through new methodologies. The power unleashed by the union of these words has attracted our interest and here we are, and how best to understand how to promote this initiative.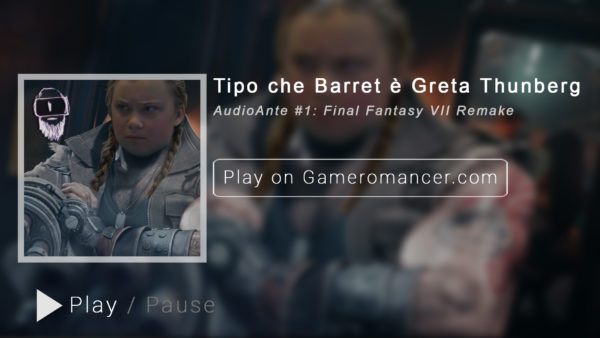 Incorrect video game:
Final Fantasy 7 remake but Barret is Greta Thunberg (AudioAnte # 1)
Game for future will open its doors on Friday 17 April 2020, at 10 am at the Teatro Uno degli Studi di Cinecittà. A marathon of the duration of 48 hours which will see working groups engaged in planning, design and creation of an applied game. If you remember, some time ago we already talked about it on the occasion of the project conceived by the Turin-born Marco Mazzaglia. An applied game is none other than a video game capable of going beyond its entertainment function. It manages to embrace fields such as medicine, everyday life, work and why not, also to improve situations of disability, promoting inclusion and accessibility.
The topic of this Game Jam is the environmental sustainability and climate change. The topic is much discussed in all areas and is creating situations of tension at an international level. We don't know if Greta Thunberg she is passionate about video games or not but she would certainly approve of such an initiative. Game for future is a great opportunity for everyone, both for the issues dealt with but also for the methods of development. The gameplay of this video game themed marathon is interesting.
Youth Workers / Educators, programmers, game Designer e screenwriters, 2D / 3D artists, musicians and sound Designer will be selected to be part of a work team consisting of 6 members each. They will be chosen 50 young people aged between 18 and 30 years with the desire to improve the world driven by the strength and power of the videogame medium. These development teams, at the end of the 48 hours, will have to deliver a playable prototype of a complete video game. In this they will have to stand out educational and awareness-raising purposes about environmental sustainability and climate change, thus creating the much-sought-after applied game.
An applied game is none other than a video game capable of going beyond its entertainment function.
Video game education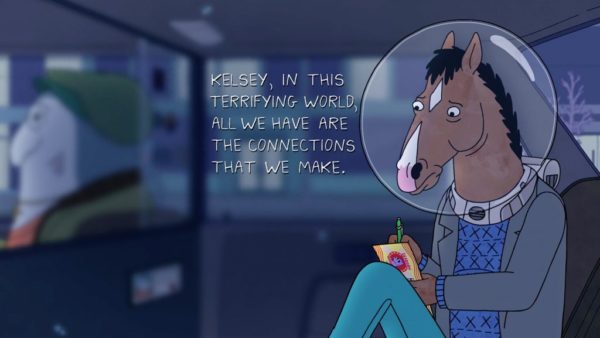 To learn more:
Video games are good for people.
Maybe then we can talk about a new branch of Gamification, the Environmental gamification, where, by applying the typical rules and mechanics of a video game, they can find valid solutions to be exploited in the development of climate policies. Perhaps, through a serious game, the school and educational version of an applied game, topics such as the ozone hole and global warming of the planet will be addressed. There is no doubt now the potential that video games have in the field of teaching and training, to the point that new terminology has been formulated, Edutainment, education and education through fun. I remember that, in my day, if the teacher discovered you while you were playing with the GameBoy during the lessons it was painful. Today, however, a console can become a useful tool for learning.
The potential created by video games can be exploited, as well as in the school field, also in the business field through the exploitation of the so-called "Soft skills". Imagine as if all the time spent with the gamepad in your hands was not just an end in itself. Solve puzzles, pass levels, build builds and drive and configure cars has created in you of the skills and abilities not accessible to others. These peculiarities of yours can be exploited in problem solving situations, of crisis management, of time management and much more.
Game for Future needs you.