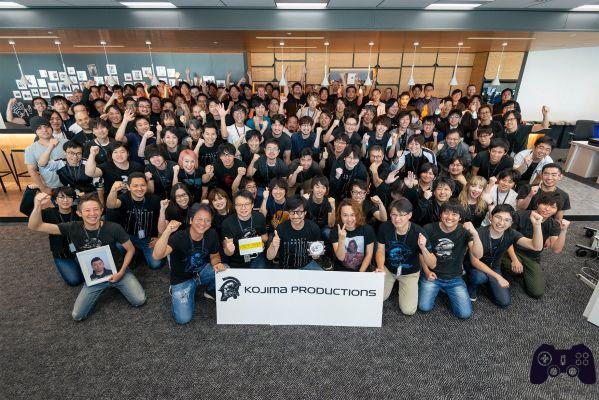 Why is there no union for those who develop video games?
Have you ever wondered why there is no union for those who develop video games? In a world where the video game industry grinds billion dollars a year how is it possible that creatives live in a state of perennial precariousness? The situation is worrying: those who develop video games live a professional life that is an understatement to call hell. Between cyclical layoffs, grueling hours, bullying and continuous discrimination, the birth of a union for those who create video games is a necessity. There are no excuses to hold. This is what the creators of Game Workers Unite and Campaign to Organize Digital Employees thought, responding to a concrete need of the industry.
The gaming industry is worth it 135 billion dollars (data updated to 2018) and has been growing steadily for years, yet no attention has been paid to the rights of those who develop video games. There are some striking cases such as Activision Blizzard that in the same year breaks the record of receipts and at the same time fires 800 people due to redundancies. All while Dennis Durkin, the company's new CFO, was receiving a 15 million dollars a few months after mass layoffs.
Still convinced that a video game syndicate is useless?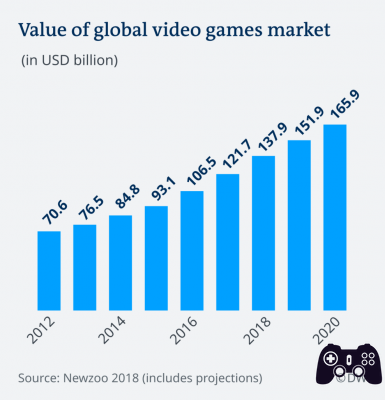 The value of the videogame market is constantly growing.
Game Workers Unite against abuse and dismissal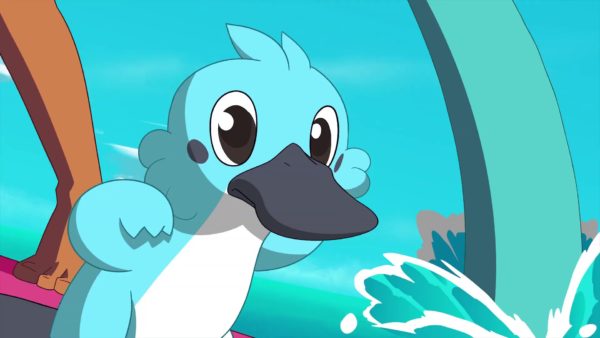 To learn more:
How to find a job thanks to video games: Temtem and Platypet
At the Game Developers Conference in 2018, a panel was organized to discuss the pros and cons of introducing a trade union in the video game industry. The theses presented tried to dissuade workers from organizing themselves into trade unions, because this would have created problems for the industry. Let's repeat it one more time: Why is there no union for those who develop video games? Because it would hurt the industry (and investor earnings), apparently.
From that fateful conference, the very first syndicate in the world of video games was born: Game Workers Unite.
GWU is dedicated to providing help to the victims of the bad work culture of the video game world, as well as defending its members from sexual harassment, discrimination and the wage gap between men and women. The problem is that GWU is too small a reality in the face of a gigantic industry in which big investors are in charge.
To defend yourself you need a single union that deals with all the thorny issues of this business world.
Campaign to Organize Digital Employees, the unique developer union.
CODE CWA is the abbreviation of the first true single union aimed at defending the interests of all workers in the sector in the world.
The single union allows members to have a single international reference that takes into consideration the problems of the industry.
Protecting workers means protecting the video game industry.
A fairly paid, equal and non-discriminatory developer is a better developer. The piscophysical conditions of whom creates the video games we love are very important, trample their rights and dignity with aberrant practices such as crunch it ruins their life and their works. As enthusiasts we can not pretend nothing has happened.
As consumers and lovers, we must be the first to be interested in the subject, because investors and large companies do not seem to want to consider it.
We need to protect the video game industry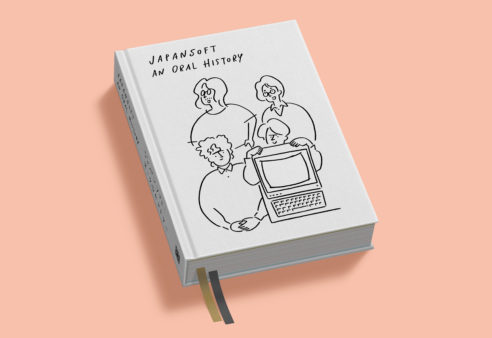 To learn more:
Japansoft: an oral history - The real punks are video game developers
We are victims of the hype culture.
The fault lies with the companies that instilled it in us, but also ours that we fell for it and got caught on the hook.
Over the years we have grown accustomed to demanding more and more from the industry, and we have often complained when a game has been postponed. We want everything and immediately without worrying about the fact that to date developing a video game respecting the absurd deadlines of the market has become an ordeal.
Studies, often even the largest of all, need time that does not exist materially. Cyberpunk 2077 doesn't build from scratch in a year, not even in five. It takes time and patience for all the professionals to carry out their task in the best possible way. Demanding times to get shorter means further tormenting the developers, who are the very heart of the industry.
A specter roams the world: the crunch specter


To learn more:
Dr. Crunch and Mr. Hype, the two gaming personalities
The single union serves because the culture of work in the world of video games is terrible. To meet deadlines and keep paying spectators happy, workers need to work 60 to 100 hours a week. By doing a simple calculation, it is clear that during crunch periods a worker has a time frame of about 8/9 hours a day outside the office. In these few hours he has to eat, shop, sleep, devote himself to his family and move from home to work and vice versa. It is inhumane, especially if you think that the crunch very often translates into unpaid overtime and veiled threats from superiors against those who are not willing to dedicate so much time to their work voluntarily.
A single union for the world of video games serves primarily to make the practice of crunch disappear. It is convenient for everyone: developers can return to lead a normal life, they can be protected in case of harassment or discrimination and, above all, they can dedicate themselves in the best way to the creation of their works. We all win, both those who create and we who then play those works.
To be honest, there is someone who would record losses: investors and production companies. However, they already earn billions of dollars and can afford staggering salaries when compared to their employees; for them it would be a matter not of losing money, but simply of earning a little less.
A video game syndicate would improve everyone's life
We can do our part by changing the way we approach the medium.
Running out of anything to play is practically impossible nowadays. The Triple A are wasted and the indie world has had a not indifferent explosion: monthly about fifty new and different titles come out. It is useless to complain about postponements, wanting everything and immediately will lead the industry to collapse very soon. Protecting the video game industry is also our task and, in hindsight, we finance that industry.
It's all about having patience. And empathy.