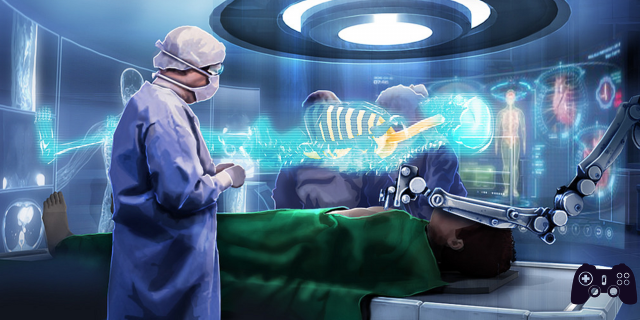 The virtual technologies of videogames in surgery.
We often hear about virtual and augmented reality in video games, and the two finally come together for an aid in surgery. Not only does it bode well for our future: it makes us proud to know that our compatriots do not hold back. They are often not given too much trust. In medicine, in fact, the news often speaks of medical malpractice, and even in the videogame field we simply don't talk too much about us. Or we get gossiped, then swinging from one extreme to the other.
Incorrect video game:
Holygamerz - Episode 1: Virtual Reality
But here comes great steps forward. In spite of the medical malpractice that afflicts us, we now have surgery 4.0 in augmented reality. With of the 3D glasses one can study the patient's anatomy, understand how to move and plan. A new surgery made of dashed lines in augmented reality and holographic anatomical models, all of them virtual technologies that perhaps we would never have dreamed of seeing used.
Then a augmented reality, born for entertainment, it flows into surgery - a field where it can really be useful. We started from a computer, generating virtual images as close to reality as possible to shoot her in a helmet with two lenses. A kind of reality where gaming consoles and PCs are pioneers and experimenters at the same time, constantly improving and throwing out new ideas - from immersive horror experiences to digital drawing rooms.
Mixed Reality Surgery arrives, a hybrid between surgery and video games.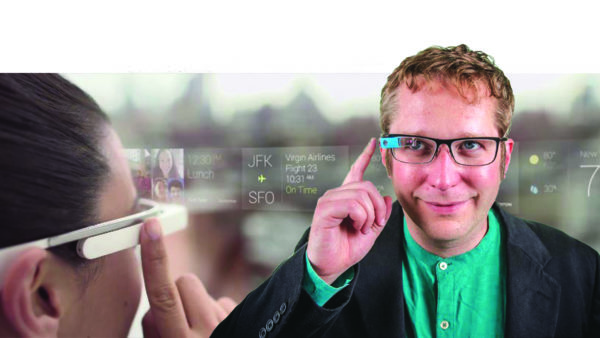 Augmented reality is beautiful. But to apply it to glasses serves a purpose ...
Of course, it always remains on the outside of the helmet our reality. Many took advantage of the opportunity on YouTube channels, so that their viewers could enjoy watching them play. Making the story even more immersive is easy: a green tarpaulin, on which the gameplay images are overlaid digitally. Et voila, the player really looks within the game. Here is the hybrid reality. Not only video games, but also surgery through virtual technologies almost like a science fiction film - and without a green sheet.
But do you think about it? It looks like Heavy Rain copied news - changed in a few commas, so you don't know it's copied. Years ago I had the hype to nine thousand and beyond, when I thought that in the future we might have glasses that showed us more things than what we already saw in nature. The failure of Google Glass, therefore, I did not take that well.
Maybe though it was simply too early. In fact, in 2020, we move from the experiments of Google, Niantic and even Mojang for entertainment to the real experiments. From video games, augmented reality helmets move on to surgery, to display additional information about the patient that can prove to be crucial. For the truly hybrid operating room you don't need a green screen: now there is mixed reality surgery, or actually hybrid surgery, shows us everything at a glance.
In short, surgery shaped on two realities manages to make them one.
Europe follows closely the experiments in the field of mixed reality surgery, a few years after the primacy but with excellent results. Surgery evolves, forcibly dragging two virtual realities of different types to obtain an augmented version ours. No green tarps, cameras, strobe lighting (well, maybe that one). The pure and simple real world, plus a written guide on how to get around.