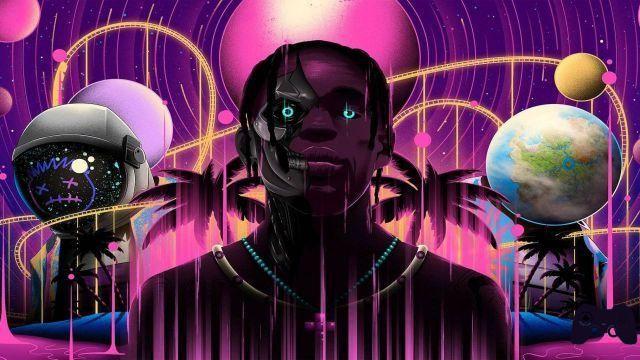 On April 24th at 01:00, one of the most colossal events in the history of Fortnite, Or the Travis Scott concert. Given the current world situation, the American artist wanted to present his new single The Scotts within the world of Epic Games, thus overcoming the boundaries imposed by the current pandemic. The event was reachable by connecting to special waiting rooms, in which, exceptionally, they came disable normal game mechanics. No shooting, no building. Only movements, jumps and dances, so as to allow players to enjoy theamazing experience that Epic had created for them. And it was.
Over 12 million gamers connected at the same time, added to an unspecified number of spectators from the various platforms, were able to attend one of the most significant events in the entire videogame history. And to say it is a gamer who has never appreciated the game of Darren Sugg and associates. It may seem like an exaggeration, but who has experienced firsthand what Epic has succeeded in paint on screen he knows it is not at all. For everyone else, the invitation is to watch the video below and then continue reading the article. What Epic has put in place goes far beyond the playful boundaries we are used to.
A continuity between the two realities
Travis Scott's event certainly wasn't the first to introduce a performance by a real person into Fortnite. Already with Marshmello, Epic's ability to involve international level artists was seen. And despite technically was not in the least comparable as seen with the Texan rapper, he showed everyone what he was able to do: bring reality (the real, contemporary one) into its virtual world. But there was absolutely no surprise. Fortnite, since its inception, has always tried to create one continuity between his game and the world that their users lived every day. In fact, in unsuspecting times, I wrote the following words about Darren Sugg, in the article of the 10 most influential Game Directors of the moment:
It's amazing how Darren Sugg, Game Director of the offending title, and the Epic Games team have managed to create such a popular video game without any particular artistic direction, without any lore, with only partially innovative gameplay. […] Because he has had all this success, so much so that he has succeeded alone in get on your knees houses with a long and ten-year play design? Why Fortnite it is not a video game but a cross-media service. Having not adopted any particular artistic and gameplay direction, Fortnite is completely changeable in a short time. Skins, settings and game modes can, without being forced, adapt to the fashion of the moment, thus giving the player the impression of being an integral part of the everyday life in which he lives [...]
The absence of a contextualization, of a story, of a precise artistic direction, should result very penalizing for a video game whose purpose is to involve. But over time Fortnite has managed to transform this weakness into his trump card. So why is this event so different? Why should we be surprised now for Travis Scott and not for the Marshmello concert?
Having not adopted any particular artistic and gameplay direction, Fortnite is completely changeable in a short time
A look at our near future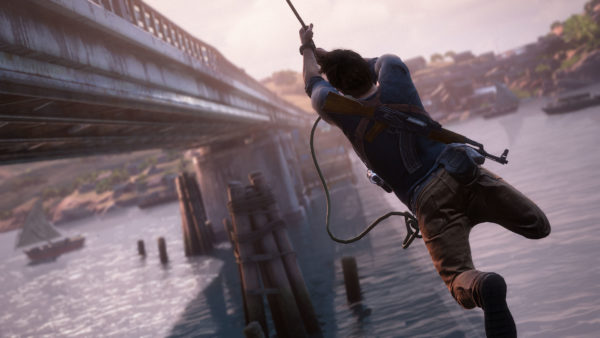 To learn more:
Video games in the time of the Coronavirus: playing for responsibility
Travis Scott did not appear on stage climbing slowly from a trap door as he did for Marshmello. Travis Scott literally has laundry the virtual dimension to forcefully enter Fortnite, throwing all the players on the map into the air. It came through a planetoid from afar, and the moment it landed it revealed itself in its true form. A giant, both in the real world (not in stature of course but in popularity) and in the game, leaving all players in awe. Moving your avatar at the feet of this titan who sings and dances was aexperience never seen in a video game.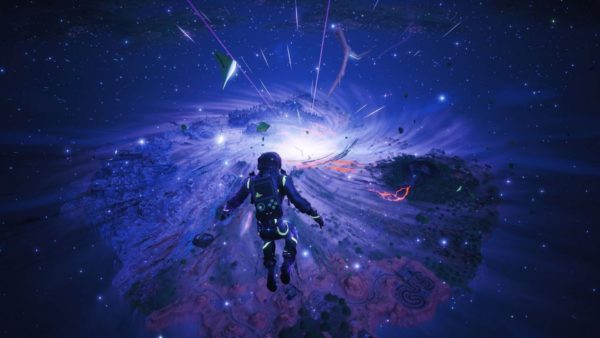 To learn more:
Loreketing: lore eaten by marketing in Fortnite and Pokémon GO
Semi-passive spectators of such an experience immersive to make that Half Life Alyx masterpiece pale (I know here I said it really big, but let me have this poetic license). And as the song progressed, so did thewhole world changed with it. From the Sweaty Sands, Travis walked us through a real one hallucinogenic trip that has traversed the depths of the ocean to deep space, in a flamboyant profusion of colors.
But all of this wouldn't have had such a social impact if we weren't experiencing one global pandemic. If newspapers and television news tell us that nothing will be the same again, that gatherings will not be possible for a long time, Fortnite shows us what our future could be in the short term. If the goal of a concert is to emozionare e involve viewers with the music of an artist, well Epic hit it right. And without the need to use binoculars from the last steps of the San Siro stadium. We were all there, at his feet, dancing and getting excited together.
Semi-passive spectators of such an experience immersive to make that Half Life Alyx masterpiece pale
Beyond the boundaries of playful reality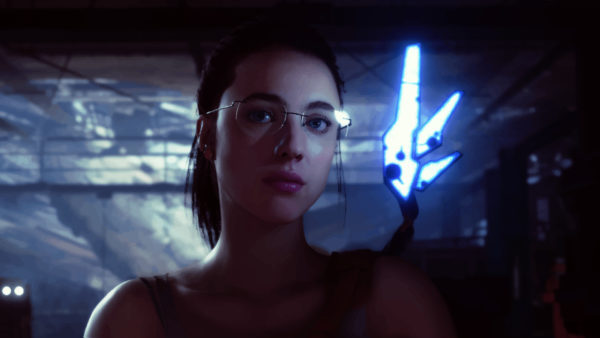 '/>
Incorrect video game:
You don't really think video games are art
Let me be clear, far from who writes to raise Fortnite to the status of a videogame masterpiece. Its deep commercial soul, detached from any form of art aimed at increasing the player's culture but only suited to paying his loyalty, it prevents him from rising above his brothers games as a service. But despite the opinions we may have about it, we cannot be blind to new frontiers that Epic's game is exploring. We are facing the birth of a metaludoreality (meta- understood in its erroneously interpreted Aristotelian meaning, comparable to the prefix trans-, that is, that goes beyond its own borders).
A playful reality that crosses its borders to integrate with the real and current reality. A world that cannot be understood only as such, but that needs further knowledge, that is, of our reality. A upside down augmented reality, a Pokemon Go in reverse. A look at a future which is probably closer than we think.