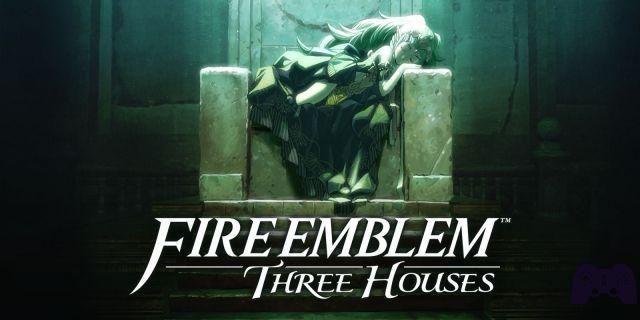 With a series of videos, Intelligent Systems revealed new information about the characters of Fire Emblem: Three Houses and some details on the Emblems.
こ の 時点 で は 主人公 が 先生 だ と は 知 ら な い 、 ド ロ テ ア と の 会話 で す。 #FE 風花雪月 pic.twitter.com/VeauVqFPwi
- 『フ ァ イ ア ー エ ム ブ レ ム』 総 合 (@FireEmblemJP) May 13, 2019
Dorothea is part of the House of Black Eagles. Like the teacher Manuela, is part of the opera Mittelfrank and is a very famous singer, who enlisted at the Officers Academy to have a plan B in case her singing career should suffer an interruption.
At the beginning of the trailer, she confuses the protagonist for one of the new students, and invites him to take a tour of the academy.
こ う 見 え て 熱 い 男 、 フ ェ リ ク ス と の 会話 で す。 #FE 風花雪月 pic.twitter.com/gqDVTaV5OB
- 『フ ァ イ ア ー エ ム ブ レ ム』 総 合 (@FireEmblemJP) May 15, 2019
Felix, of the lineage of the Blue Lions, is the legitimate heir of a duchy, and childhood friend of Dimitri. His only interest is in perfecting his sword skills. During his first meeting with the protagonist, he reveals to him that he has heard about his swordsmanship skills, and asks him to be able to practice with him. He has a cold temper, except for his passion for fencing.
悪 い 子 で は な い ん で す。 ち ょ っ と 怠 け 者 な だ け。 ヒ ル ダ と の 会話 で す。 #FE 風花雪月 pic.twitter.com/NqDabrLbQc
- 『フ ァ イ ア ー エ ム ブ レ ム』 総 合 (@FireEmblemJP) May 17, 2019
Hilda, of the Golden Deer family, embodies the stereotype of the spoiled princess: she is the only daughter of Duke Goneril, and has been spoiled since childhood by her father and older brother. Used to being served and helped by everyone, she tends to avoid any fatigue and escape from training battles, even if she cheers on the other participants.
紋章 大好 き お じ さ ん。 士官 学校 で の 同僚 、 ハ ン ネ マ ン と の 会話 で す。 #FE 風花雪月 pic.twitter.com/mby5y46fqc
- 『フ ァ イ ア ー エ ム ブ レ ム』 総 合 (@FireEmblemJP) May 18, 2019
Professor Hanneman he is another of the professors of the institute, like the protagonist, and he is a calm person, but extremely fascinated by the study of the emblems. Very intrigued by the emblem of the protagonist, he comes to ask him for a blood sample in order to study it better. Thanks to him, we also learn more about the emblems.
These are gifts bestowed on ancient heroes by the goddess, which are occasionally handed down in noble families, heirs of those same heroes. A noble heir does not always inherit an emblem, and the fact that the protagonist has one since he is not a noble is one of the unknowns waiting for the game. The emblems bestow extraordinary gifts on the wearer, such as superhuman strength, or an uncommon talent for the magical arts. She offers to study the protagonist's emblem to reveal if he too has one or more of these powers.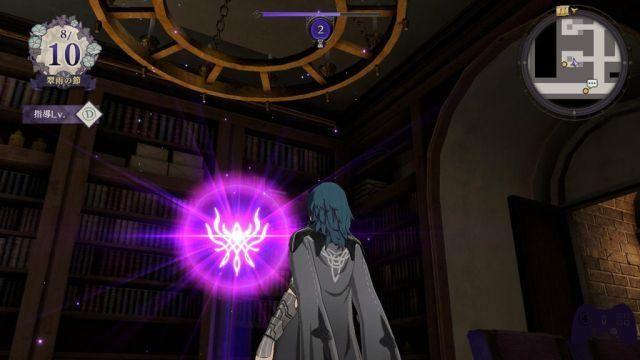 Fire Emblem: Three Houses will be available for Nintendo Switch starting July 26th.