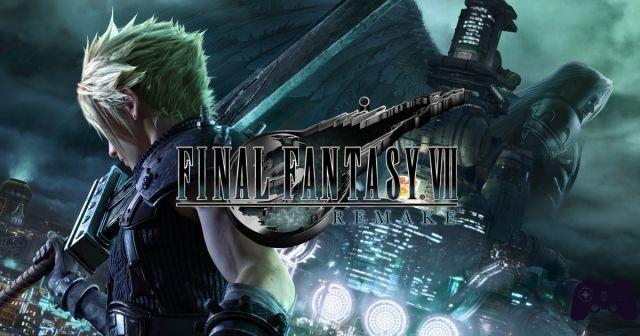 Square Enix announces through a press release that a new trailer and screenshots are available for Final Fantasy VII: Remake, in addition, the box art of the title has also been unveiled. Find all the details below.
SQUARE ENIX PRESENTS THE COVER OF THE EUROPEAN VERSION OF FINAL FANTASY VII REMAKE
New visuals and gameplay sequences show the chaotic streets of Midgar, famous heroes in action-packed battles and more
Square Enix Ltd., unveiled the cover of the European version of FINAL FANTASY® VII REMAKE and several new character images and graphics, which offer an in-depth look at how players can explore the city of Midgar and face the domineering Shinra.
In the cover, which recalls the famous original illustration of FINAL FANTASY VII, the protagonist Cloud Strife observes, armed with his iconic Buster Sword, the headquarters of the insidious enemy he has decided to take down.
Also, new images of Sector 7 Slums and Seventh Heaven bar were released today. Cloud, Tifa, Barrett and Aerith will engage in intense battles using spells and invocations, the Matter system, powerful Limit Breaks and more.
[Nggallery id = 4401]
Also available is a new gameplay video in which Cloud, Tifa and Aerith take on the ferocious beast Apsodon. The exhilarating confrontation, which showcases the characters' unique fighting styles, can be seen here:
FINAL FANTASY VII REMAKE will be available on PlayStation®4 on 03/03/2020 with voices in English, Japanese, French and German and subtitles in English, Japanese, French, Italian, German, Spanish and Brazilian Portuguese.