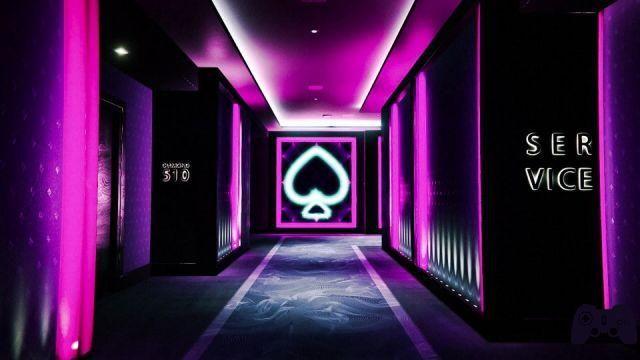 Everyone is looking for impromptu Easter eggs.
I bet that of easter egg in the movies you have heard, at least in Ready Player One where the hunt is the foundation of the plot. But that's just the tip of the iceberg. In the PixarTo begin with, many different objects take the form of the protagonists of other producer's films. There Luxo Ball - the yellow and blue ball with the red star - carves out a niche in many Pixar productions, from Toy Story to Up. And not just the ball: also posters, puppets, engravings. About posters: "There is an air of change," Randall told Sully in Monsters Inc., perhaps taking to heart the mantra written on a poster in his bedroom at Monsters University. But they are also found references to the real world, for example in Wall-E with the cameo of an iPod. There are traces everywhere, and if you want to find them all, you spend a whole day watching the film again.
The easter eggs open a world of possibilities, allowing for example to sneak real stories into a fantasy one. Thus a simple object can evoke an entire world, or point the stage lights on something that we still don't know. This happened, for example, in Zootropolis, where on a DVD stood a cat on a sailboat and the word Meowana. Pixar announced Moana.
Did someone say 'marketing'?

To learn more:
Loreketing: lore eaten by marketing in Fortnite and Pokémon GO Influenced by subliminal announcements we are now used to paying attention to the smallest detail, and even one Strange Trinket in the Pokémon world, the imagination teases us. Objects for their own sake and with an unidentifiable form, which only a few years later we are able to make sense of. A teaseter egg, arrived from another region and from another time to announce what is to come. From a Trinket to a writing on the wall, it will be clear to a careful eye that it is a method for gild an uncomfortable pill: marketing serves. You never like it when a product is entirely built on marketing choices, this is true and legitimate. It is good, however, that some producers still resist the trend, and make use of choices that impact the final product to a much lesser extent. But we are talking about more than just a simple sales tactic: in some cases the Easter eggs become a creature in their own right.
'My treasure? Take it if you want, I left everything there! ' -Epic Games
Fortnite by Epic Games is an example of this, and inside the easter eggs narrate thewhole lore of the game bypassing official ways such as the press. A new and irreverent way of telling, which by taking care of and scattering new details in the game world speaks directly to the player, starting a perennial easter egg hunt. Similarly, Rockstar Games has in recent days left fans scratching their heads on a GTA V DLC, where some writing on the wall would seem to suggest the arrival of the new GTA. All "teaseter eggs" who try to distract from a sad truth called marketing, and they succeed by making excellent use of the surrounding environment. The virtual world is enriched with details that thus take on a life of their own. Finding them is more and more a challenge, a busy but fun one treasure hunt of the caliber of the One Piece (but certainly shorter).
The Easter Egg hunt is always open. Look at your basket: there is still room.