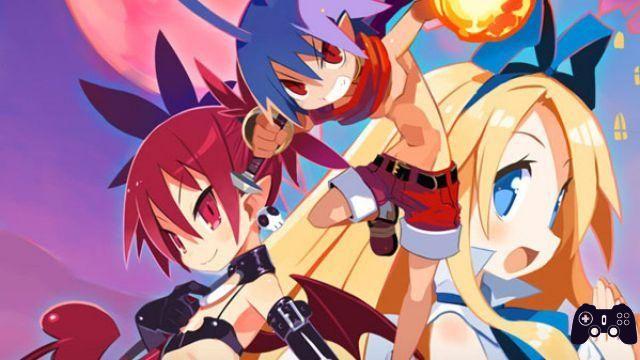 Means press release, Nis America announces that Disgaea 1 Complete è available starting today on Switch and PS4.
DISGAEA 1 COMPLETE NOW AVAILABLE ON
NINTENDO SWITCH ™ AND PLAYSTATION®4!
Milan (October 12, 2018) - NIS America is happy to announce that Disgaea 1 Complete is now available in Europe for Nintendo Switch and PS4, while it will arrive in Oceania on October 19.
To celebrate the 15th anniversary of the Disgaea franchise, Disgaea 1 Complete will bring the original saga, Disgaea: Hour of Darkness, back to modern consoles with updated graphics and classic gameplay fans know and love!
About the game:
The Overlord is dead. Netherworld is in turmoil. Time to kick someone! The Prince of the Netherworld, Laharl, awakens to fight for his throne and it's up to him, and some unlikely allies, to defend what is rightfully his. Along with the demonic Etna, the trainee angel Flonne and a whole parade of explosive characters, Laharl will shoot and punch to reach his goal. Bring your team together up to level 9999 and unleash insane special abilities, team attacks and spells to inflict millions of damage points in this insane high definition remake of a classic RPG.

Main features:
Feel the Wrath of Laharl!
- Take full control of Prince Laharl as he conquers Netherworld to become the Overlord in this tale of assassins, Prinny, and robots!
Immerse yourself in the Darkness! - The original Disgaea is back and in the best version ever! Play the main story, or try the Etna Mode with extra characters not present in the original version! Explore the Item World for hundreds of hours of fast-paced strategic RPG action, now in HD for the first time!
Level up, dude! - Level up everything from characters to items, all while wearing 100-ton boxers! Are things not working in your favor? Head to the Dark Assembly and change the laws of the underworld!
Source