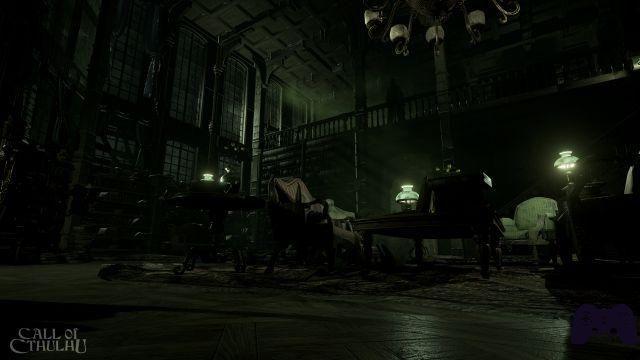 Call of Cthulhu - Experience the terror of Lovecraft myths anytime, anywhere, thanks to Nintendo Switch
A cold shiver down your spine, shadows lurking in the dark and something in the corner of your eye - Call of Cthulhu is now available on Nintendo Switch: now escaping madness is really impossible. Watch the new Nintendo Switch ™ launch trailer for a glimpse into this mysterious investigative adventure and get ready to face horrors never seen before.
Call of Cthulhu, official adaptation of the pen & paper GDR by Chaosium, combines investigative gameplay with Lovecraft's unrivaled tales of renowned Cthulhu Myths. What mysteries will you be able to unravel and solve as private investigator Edward Pierce, on the all too quiet island of Darkwater?
Call of Cthulhu puts you in the shoes of the tenacious investigator with a desire to unearth the truth Edward Pierce - alcoholic tortured by his past and haunted by post-traumatic stress disorder and strange visions. Charged by the father of the recently deceased Sarah Hawkins to investigate the mysterious fire that devoured his mansion and killed his family, Pierce finds himself in Darkwater, immediately surrounded by distrustful local residents and countless Czech alleys. Moving forward, his world will begin to unravel and the reality of the facts will crumble before his eyes, with dreams coming true… and all this as the Great Dreamer prepares for his awakening.
Call of Cthulhu is now available on Nintendo Switch. The game is also available on PlayStation 4, Xbox One and PC.