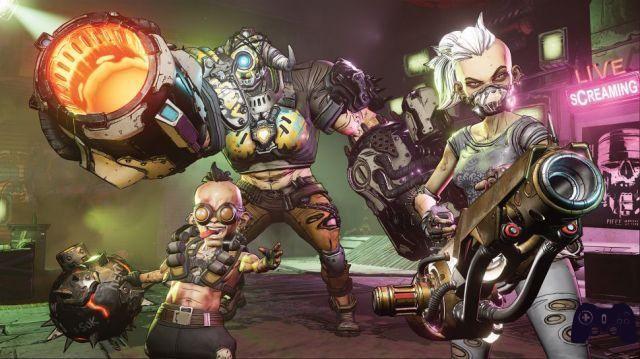 Borderlands 3 will contain microtransactions, but will only involve cosmetic elements.
A lot of confusion has arisen around Borderlands 3 and the presence or absence of microtransactions. Although during the presentation event of the first gamplay it was clarified that the in-game purchases would only concern aesthetic elements, Randy Pitchford, CEO of Gearbox, found himself discussing how this type of purchase can or may not be defined as microtransactions, in a series of tweets directed to the Game Informer editorial team.
In the end it was only obtained to create more confusion around the game and microtransactions, so much so as to push 2K games to release a press release in which the matter was definitively clarified.
The statement received from Game Informer states:
"Players will have the option to purchase certain cosmetic items like character, vehicle, and weapon skins, but none of these purchases would be considered pay-to-win or impacting on the gameplay, like weapons or actual gear."

"Players will have the ability to purchase cosmetic items such as characters, vehicles, and weapon skins, but none of these purchases will be considered pay-to-win or gameplay-impacting, such as weapons or gear."
In conclusion, the microtransactions will be present in Borderlands 3, Randy Pitchford has somehow tried to distance himself from this thing, but we can not blame him and 2K has clarified everything by indicating that the purchases made by users will not be in any way influencing gameplay.
Of course, the microtransactions issue may still prove problematic with implementations in ways we are not yet aware of. The prices for the skins could be outrageous or Borderlands 3 could slam the left and right purchasable items in our faces throughout the game. There is still a lot to discover about these microtransactions in Borderlands 3, but basically, we know they won't affect the gameplay experience, and that's the important thing.
Borderlands 3 will be released on September 13 on PS4, Xbox One and PC on the Epic Game store
Source: Dualshockers