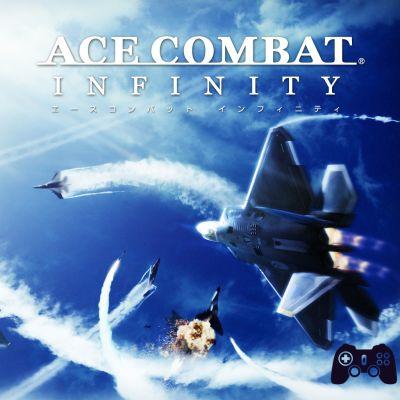 In July 2013 Bandai Namco announced Ace Combat Infinity, a free-to-play online title for PS3.
Set in the real world after the collapse of Assault Horizon, the game brought back many fictional elements that fans have loved so much, such as giant planes and doomsday weapons. This was perhaps the first sign that the developers wanted to return to the world of Strangereal, which then took full shape in the still unrealized Ace Combat 7.
The title came launched in May 2014 and, according to producer Kazutoki Kono, it was considered a success. All good things come to an end and indeed in December what has now happened was announced: the shutdown of the servers.
The developers have expressed through Twitter their gratitude to the fans for their support and thoughts on the past four years. Among all the words expressed, some messages with melancholy tones stand out:
"As long as there are people eager to fly in the sky, pilots gathered in Ace Combat will find a formation somewhere. We would like to shut down the servers hoping that day will come. "
"Thanks to what we were able to create with Ace Combat Infinity, what the fans were able to experience through our work, joy and reflection, the team learned very important things."
"This is the end. Thanks to everyone are spreading. I have nothing to say. In the long run from the beginning to the end of the development, experiencing high-flying experiences, there have been a lot of meetings and a lot of separations in the team. There are friends who are working hard somewhere else now. "
"Thanks to the staff who work on the closure today. I am grateful for that. Thanks to everyone who has flown to date. You have my gratitude. That's all. Ace Combat Infinity, farewell! Thanks so much! [Kono] "
With these servers shut down, I can't wait to fly back into Ace Combat 7, when the beloved skies of Strangereal welcome us. This is not goodbye, but goodbye!
The Ace Combat Infinity servers are officially and permanently closed.
Source