Like a bolt from the blue CD Projekt RED dropped the ace just a few moments ago announcing a flood of new projects. The Polish team had unveiled the Phantom Liberty expansion for Cyberpunk 2077 just a few weeks ago, but it seems that the studio has much more in the pipeline. A series of posts have been published on Twitter, and in one of these we find an avalanche of productions that will arrive in the future, including a new trilogy of The Witcher, the sequel to Cyberpunk 2077, a new IP and much more.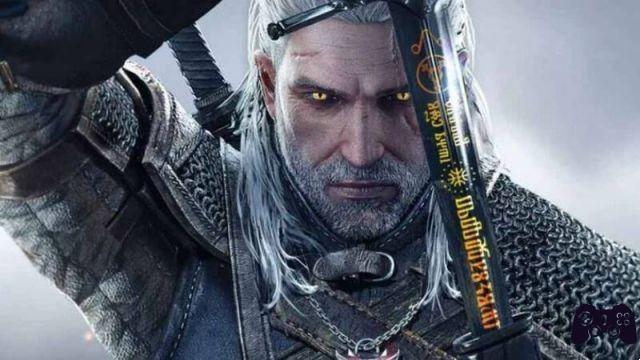 Let's go in order and start right from The Witcher-branded projects, with the saga of the witcher who will not only see the development of a new game trilogy, of which the first chapter was announced months ago now, but the company does not stop there with the fantasy universe, since there are two other projects planned. Project Sirius will be developed externally by The Molasses Flood e Major Dog Project will be developed by an as yet unspecified third-party studio.
Moving on to Cyberpunk 2077 (you can buy it on Amazon), in addition to the Phantom Liberty expansion, already announced with a lot of the first teaser trailer, CD Projekt RED has declared that it is starting to plan the future of this videogame franchise with a sequel. To this day the sequel has the code name of Project Orion and has the goal of maximizing the potential of Cyberpunk.
CD Projekt RED | Upcoming projects
-The Witcher Series: A new trilogy of games, Project "Canis Majoris" by a 3rd party dev, and "Sirius" by Molasses Flood
-Cyberpunk: Phantom Liberty expansion, Project "Orion"
-New IP: Project "Hadar" pic.twitter.com/6qGJ0z9Yoq
— Shinobi602 (@shinobi602) October 4, 2022
However, the surprises do not end here, with CD Projekt RED which has also revealed that it has also started working on a new IP that will join The Witcher and Cyberpunk in terms of product size and ambitions. Of this Project Hadar it is known even less than the other titles mentioned, but it is stated that at the moment it is still in an initial creative phase, with the team that is dealing with it that is only beginning to lay the foundations of the universe. There are many projects, but as the company itself points out, it is a long-term plan, so it will take whole years to see the first things concretely.