We are a couple of months away from the launch of Need for Speed ​​Unbound and, two years after the release of Heat and silence, Criterion Games is starting to spread many details. After showing the first game trailer and giving a greater understanding of the graphic style that the title will have, in fact, the studio is also revealing some interesting details relating to the multiplayer sector.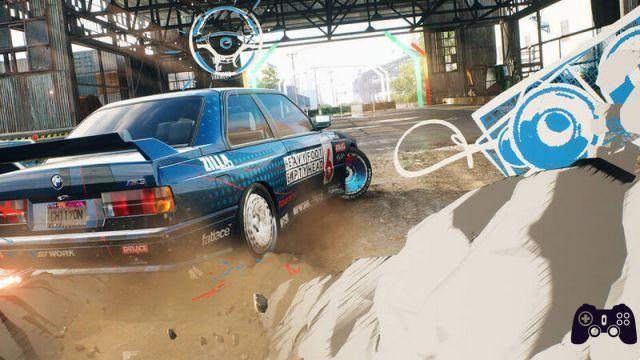 A little quietly, with a post on the official website, Criterion Games has in fact given some additional information about the size and different online modes of Need for Speed ​​Unbound (which you can already book on Amazon). In fact, players will be able to compete in parties with their friends that host up to four players, less than eight in Heat, or in huge pvp races. In this case, the title will allow you to host up to sixteen players, double the Heat's eight.
In the post, Criterion also provides some context on the locations we'll be zipping through in Need for Speed ​​Unbound. In fact, the developers describe Lakeshore as one of the most engaging multiplayer games in the entire series. It will be a sort of huge playground for racing enthusiasts where the tracks are designed in such a way as to have a great variety of roads, locations and backgrounds for our races. Furthermore, the speed cameras and acrobatic jumps will return, complete with the inevitable police forces who will try in every way to hinder us.
Need for Speed ​​Unbound will be released on December 2, 2022 but, probably, we still have to expect gameplay footage and further details from Criterion Games. In fact, the studio has not yet released images relating to the gameplay of its new work or the customization it will be able to offer to players. The latter, according to the premises, should be quite broad and include many options to make our road vehicles unique.