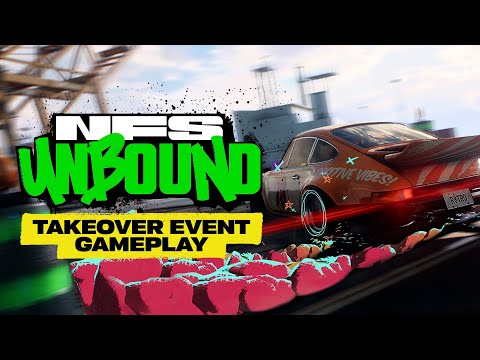 The launch of Need for Speed ​​Unbound is getting closer and Criterion Games and EA do not stop spreading new content. The historic brand of racing games is ready to return with a decidedly innovative style that recalls the culture of graffiti and, in some ways, comics. Now we can see a new trailer which, in addition to showing some gameplay images, also show an in-game version of rapper A$AP Rocky.
The star, in fact, will play a role within the game and is shown in some scenes that surround one of the modes of the new Need for Speed ​​Unbound. Indeed, Takeover will be one of the types of races that we will be able to face in the new chapter of the series. Here, we will find ourselves demonstrating our drifting skills through increasingly longer and more complex combos. However, the mode distinguishes itself from the classic drift races that fans know well with some additions.
In Takeover, in fact, the players will have to make long combos of skids placed one after the other but they will also have a series of obstacles in their path. Indeed, this new mode for Need for Speed ​​Unbound will also lead us to have to knock down pins during our combos in order to accumulate additional score. In this scenario, within the trailer, A$AP Rocky goes from mocking us by suggesting that we drive worse than his grandmother, to acknowledging our superiority, at least towards the old woman.
Need for Speed ​​Unbound will be available starting December 2, 2022 on PlayStation, Xbox and PC. Criterion Games and EA have also released a limited edition called the Palace Edition. All versions of the game can already be booked on the various stores and are also available on Amazon. Stay tuned to our virtual pages to not miss the next trailers of the game which, of course, will not stop coming.