Just a few hours ago, a response to a tweet had Need for Speed ​​fans perking up. In fact, to the request for information on the next chapter of the series, the official account of the game replied with an emoji that leaves little room for doubt. Later, a user has possibly discovered what the title of the game will be, in addition to the first teaser image of the new chapter.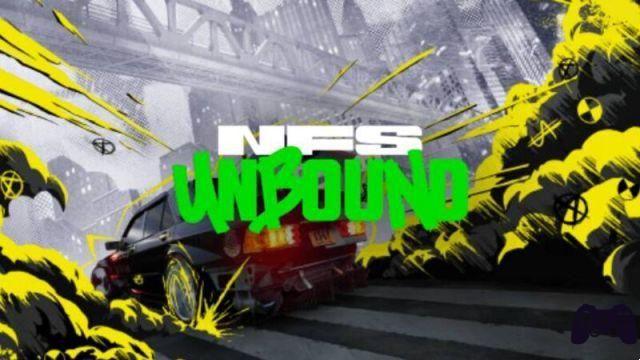 The dtf.ru user RoughDIamond, in fact, shared a screenshot taken on the official EA website. Here you can clearly see the section dedicated to racing games of the studio. In addition to the classic Grid Legends and F1 2022, the first image of the new Need for Speed ​​also appeared for a short time. In fact, the writing NFS Unbound stands out at the center of this teaser, promptly removed by the developers. If the screen were true, therefore, it would be the title of the next game in the racing series.
Furthermore, this image reveals many details that have not escaped the most attentive eyes. First, the overall aesthetic of the photo is mastered by a yellow cloud that hides various symbols of anarchy within it. Secondly, the car shown is very similar to a BMW M3 or a Mitsubishi Lancer. Finally, the bridge that overlooks the scene is very reminiscent of a typical Chicago setting. These three clues, then, could indicate that Need for Speed ​​Unbound returns to the glory days of street racing, in a city that takes over from Chicago.
Clearly this is still speculation, especially as regards setting and style. However, the Need for Speed ​​series has accustomed us to cities that are inspired by real settings, such as the Miami of Heat (which you can find on Amazon). As for any confirmations relating to this title, just wait a few more days. The official reveal of the game, in fact, is scheduled for October 6, 2022 at 17:00 Italian time.