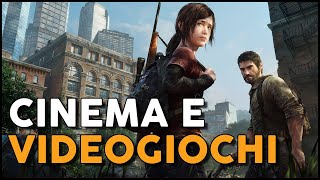 By now it has become almost difficult to be blown away when Epic Games announces a special partnership dedicated to Fortnite. Over the last few years we have seen everything and more coming within the popular battle royale. Between collaborations and unique events we were able to play as Marvel heroes and villains, or with characters from other video game franchises and TV series. Now, after announcing that the new collaboration would be with the My Hero Academia franchise, a awesome new trailer dedicated.
This new important My Hero Academia-themed update is available in Fortnite starting today, and just to celebrate this launch, Epic Games has well thought of creating an ad-hoc fantastic trailer. Talking about one of the most famous and important manga/anime of recent years, this new movie also takes the unique and colorful style of the work created by the mangaka Kōhei Horikoshi.
Thanks to this new collaboration, fans of the popular battle royale and manga/anime will be able to play Fortine with the skins of four well-known characters. Specifically they are: Izuku Midoriya, All Might, Katsuki Bakugo and Ochaco Uraraka. Obviously the design of these four characters faithfully reproduces the original one thought by the manga author, with skins that are permeated with a cartoon effect in full Japanese anime style.
Go Beyond! Four mighty Heroes from the world of My Hero Academia make their debut in Fortnite today pic.twitter.com/OreQMqagIV
- PlayStation (@PlayStation) December 16, 2022
This update dedicated to My Hero Academia has been released on Fortnite for just over an hour, and if everything has intrigued you enough, know that you can try these new features right now without waiting. This is just the latest collaboration on Epic Games' hit game, and if you like this aspect of the title keep your eyes peeled for future updates. upcoming curious collaborations arriving.
Before saying goodbye, we advise you to also visit our YouTube channel, where you can find videos dedicated to the gaming world at 360 degrees.