It took some time, but it finally happened: MultiVersus has officially opened up to competitive play. Over the last few hours, in fact, a new patch of the free-to-play fighting game produced by Player First Games and published by Warner Bros. Interactive Entertainment has gone online. The new update has introduced what will be a first taste of the game's competitive modes, perfect for anyone looking for a much more demanding challenge than the casual ones.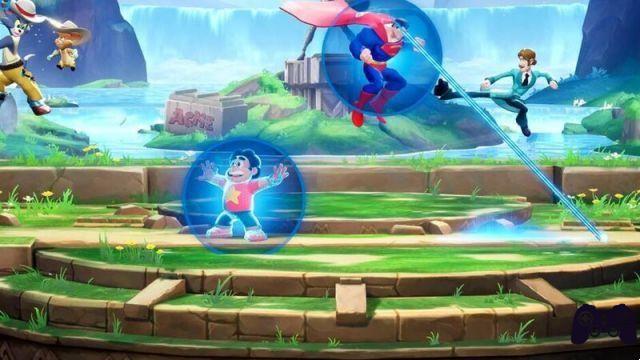 The MultiVersus 1.12 update is now available on all platforms and includes support for the mode Ranked, or the competitive one. It will obviously not be a complete mode, given that it is currently in beta and will end on November 15, 2022, but it will help the development team understand the balance of the same and will serve as a springboard for a definitive Ranked mode. Currently you can challenge players both in teams and in 1 vs 1 to earn points and climb the rankings. "Winning 15 sets of the mode during the Alpha will grant you a custom profile icon as a thank you for helping us make this mode better and better," the changelog reads.
The new patch also introduces a series of balances to some characters, such as Black Adam (really recently introduced), Bugs Bunny, Jake, LeBron and the duo Tom & Jerry. If you are interested, the changelog is available on the official MultiVersus website.
MultiVersus is available from the estate of 2022 its PC, PlayStation 4, PlayStation 5, Xbox One, Xbox Series S e Xbox Series X. The game immediately had a huge success with audiences and critics, so much so as to confirm how much there was a need for a replacement for Super Smash Bros. on other platforms. Currently the title is still in open beta and is available for free. Keep following Tom's Hardware for all the news and upcoming announcements from the world of video games.