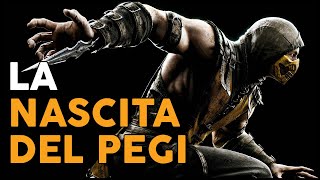 It's been three years since Mortal Kombat 11 hit the market, and fans of the historic fighting game saga have been able to enjoy an experience rich in content, thanks to constant and very attentive support. To date we still do not know what the future of NetherRealm Studio will be, and the rumors and rumors that speak of an imminent announcement are the masters. Now, shortly after TGA 2022, the same Ed Boon, father of the series, teased fans by hinting at an upcoming announcement.
Ed Boon has always been very close to the gamer community, and for this reason, recently, the father of Mortal Kombat has decided to answer questions from fans of the series. It all took place on Twitter, where many fans asked the Chief Creator of NetherRealm Studio for anything. In between these requests, one fan asked if we can expect the team to announce a new game over the next six months.
Ed Boon's response was quick and perfectly comprehensive, and allows us to understand that yes, the Mortal Kombat studio has a new announcement ready in the barrel. For Boon it is highly probable that we will already see the new team game over the next six months, even if, for the moment, we don't know what it will be about and the author of Mortal Kombat hasn't gone too far on other information in this regard.
Likely.
— Ed Boon (@noobde) December 11, 2022
Whether it's a Mortal Kombat 12? Or the much talked about Injustice 3? It's hard to say where the near future of NetherRealm Studio will take us, but we certainly won't have long to wait to see the new project of this talented team in action.
Before saying goodbye, we advise you to also visit our YouTube channel, where you can find videos dedicated to the gaming world at 360 degrees.