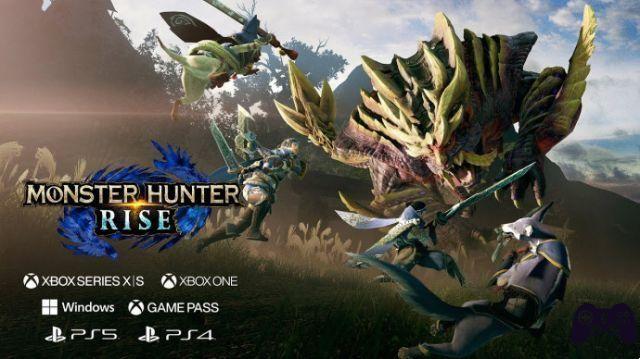 It just seems that fans waiting for Monster hunter rise will have much more chances to play it, being able to choose between the classic console purchase or theXbox Game Pass. The official announcement regarding its release on PS5, PS4, Xbox Series X / S, Xbox One and Windows Store has arrived in these days, with a date scheduled for January 20 2023.
L'uscita di Monster hunter rise was also accompanied by an introductory trailer. The Capcom home title will be available for purchase at a cost of 39,99 €, and present in the Game Pass since day one.
Since its release on Nintendo Switch, the title has quickly gathered as much support as possible from the community of enthusiasts, confirming itself as one of the most interesting chapters in every respect. The goal of this new publication will certainly be to further expand the catchment area, making it accessible on all fronts, as was also the case with Monster Hunter World. The foundations for such a move are there, it will only be necessary to wait for the confirmations of fans outside the Nintendo system, which will not be long in coming.
According to what was recently revealed on Xbox Wire with Monster hunter rise for the console versions, the focus was on maximum performance and fluidity, with PS5 and Xbox Series X titles that will run in 4K and 60 fps or 1080p and 120 fps, and the possibility of using 3D audio. The site also reports that these new downloads will be available from the beginning in the version 10.0, with all the progress, events and additions that have occurred so far in the title integrated. An initial implementation of this kind will surely tempt all the most curious who have waited until today to get their own version of the title, not wanting to buy a Switch.
Before saying goodbye, we advise you to visit our YouTube channel, where you can find videos dedicated to the gaming world at 360 degrees.