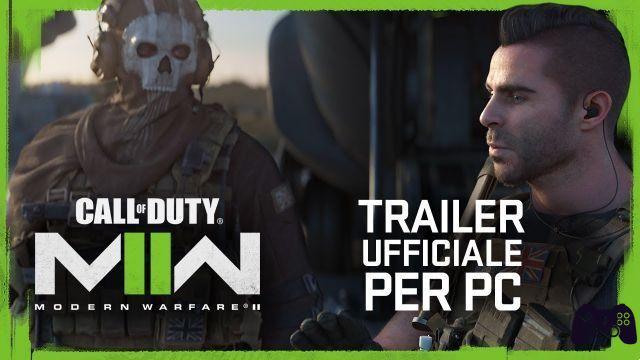 The arrival of Call of Duty: Modern Warfare 2 is getting closer and closer. The new game in the series will be available from October 28 on PlayStation and Xbox consoles, but obviously also on PC. While waiting to get their hands on the new adventure created by Infinity Ward, the publisher has decided to reveal some of the features of the Steam and Battle.net version of the first-person shooter. And yes: beyond the PS5 and Xbox Series S|X versions, the PC one really looks next gen.
As reported by Activision, in fact, Call of Duty: Modern Warfare 2 on PC will be incredibly performing on a technical level, offering 4K graphics and support for Ultra Wide monitors. Space also for the graphic customization options, which will be more than 500, to allow everyone to be able to play without too many problems and optimize the game for their own hardware. The anti-cheat will not be outdone: exactly as for Warzone, Infinity Ward's online multiplayer will also make use of Ricochet, one of the strongest security systems that can be implemented.
To give you a first taste of these key features, Activision and Infinity Ward have relaunched a trailer dedicated to the PC version of the shooter. The video, visible a little further down, is completely in Spanish and allows us to take a very quick look at the game which will be available on Steam and Battle.net.
As we reported at the beginning of the news, Call of Duty: Modern Warfare 2 will be available starting October 28, 2022. However, the game on PC will suffer from the same, identical Overwatch 2 problem linked to prepaid phone numbers: we talked about it at this address and the hope is that the publisher will be able to intervene close to the launch, to avoid cutting off a large part of users who only have a subscription for telephony, navigation and online gaming.