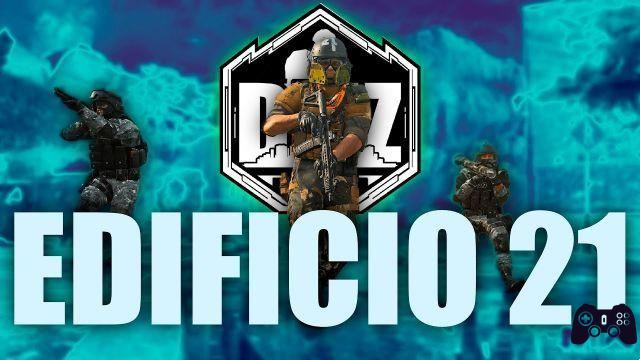 As well as classic multiplayer and Warzone 2, Call of Duty: Modern Warfare 2 has enriched itself with the DMZ mode. It is a game mode vaguely inspired by Tarkov, where players have to solve missions and get rich, taking care, however, to extract everything, or rather by escaping from the contaminated area with a cargo plane. The mode immediately met with some success (not comparable to Battle Royale), but the center of attention is actually finished the Building 21, introduced with a recent update.
To enter Building 21 you need to find an access key, anything but simple undertaking. Too bad, however, that in the last 24 hours the building has been closed permanently. "Building 21 went into lockdown after several infiltrations. The access keys have been disabled, but it will be operational again in a week", the words of Infinity Ward. However, what is hidden behind this mysterious lockdown is still to be clarified.
According to some users, Building 21 is simply inaccessible due to some bugs, one in particular that allowed you to keep the access key and enter the offices over and over again. However, it is not clear if behind this closure there are some other surprises that Infinity Ward is preparing for players, such as new game modes, new challenges and much more.
Building 21 has entered lockdown after significant infiltration. Access cards are disabled, but will be operational within the week. Prepare accordingly. #DMZ
— Infinity Ward (@InfinityWard) December 20, 2022
Whatever the hypothesis, we won't have to wait long. Building 21 will reopen on December 24, 2022, in the early Spanish afternoon. Players be warned: the access keys are still scattered throughout Al Mazrah and it will be necessary to work hard to find it. In the meantime, you can always dedicate yourself to Warzone 2 and of course the classic multiplayer of Modern Warfare 2. "Alternative" solutions, especially for lovers of the extraction mode, but which will certainly help you pass the time waiting to return to the mysterious building.
Before saying goodbye, we are waiting for you on our YouTube channel.