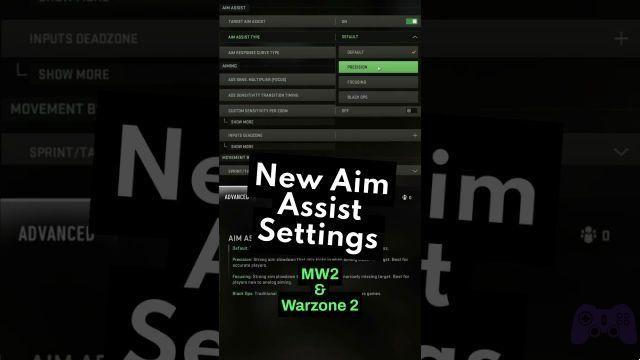 Many players are asking Infinity Ward to review the aim assist of Call of Duty: Modern Warfare 2. Problems of this type had already emerged from the beta, with the aim assist defined too strong and too unbalanced, but now that the game is in the hands of all users in its full version many are wondering if the game is not too unbalanced.
First things first: what is aim assist? This is an aid that is included in the console versions of a shooter, because aiming using only the analog sticks can be very tiring and inaccurate compared to the mouse. To balance a multiplayer game, console players are helped by this technical feature, which allows them to be able to aim more precisely. However, the system adopted by Infinity Ward for Call of Duty: Modern Warfare 2 seems too strong, so much so that in some videos it has emerged that it is difficult for a player to miss a shot.
However, it is not so much PC players who ask to completely review the aim assist of the new game in the series, but console players. The aim assist of Call of Duty: Modern Warfare 2 seems really too precise, so much so that even console players would have noticed it and they are the ones who ask the development team for an intervention.
"Aim assist isn't overpowered" #MWII
pic.twitter.com/tQ48fFeWOM
— Call of Duty: Modern Warfare 2 News (@MW2CODHub) November 2, 2022
Of course, not everyone agrees with this stance, especially considering that even on PC the title fully supports aim assist when played with the pad. The fact remains that perhaps, to rebalance the field, it would be better to base the matchmaking system not so much on the platform but on the input system. We'll see if Infinity Ward listens to player complaints or not. And what do you think? The dev team will really tweak aim assist or will he shrug at the community's request?