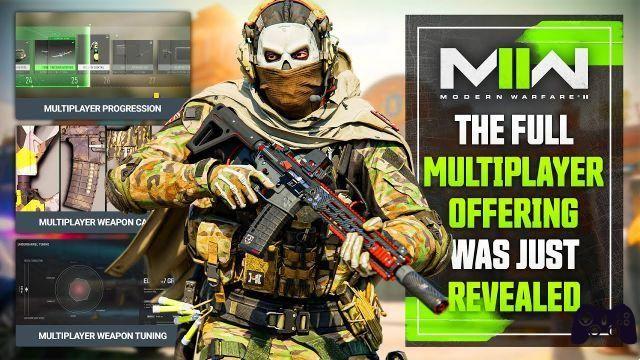 Of pacifist run, in the world of video games, there really are plenty. But no one could have imagined that Modern Warfare 2 would also be the subject of this particular "mode" of the game. If in the campaign mode it seems practically impossible to avoid saving human lives, it is a speech instead for its multiplayer sector. And one YouTube user managed to reach the maximum game level (at least before the Battle Pass release, which added more game levels), without killing any opposing players.
How did he do? Quite simply, ThatFriendlyGuy (YouTube user's nickname) decided to do something that hardly anyone actually does in casual games, which is to help the team. Instead of going to look for easy kills, perhaps by jumping on the spawn points of the game (easily reachable), the player has instead "sacrificed" himself to help his team win, conquering objectives in Domination mode and collecting dog tags in Confirmed Kill, for instance.
At this point it is also necessary to take a look at his game statistics. In approximately 24 hours of time spent in the Modern Warfare 2 lobby, ThatFriendlyGuy has a win rate of 1,40, 2678 deaths and zero kills. Certainly impressive numbers, but which demonstrate how in the end even in a multiplayer game it is possible to try to do something different instead of focusing only on the intended purpose of the game.
Modern Warfare 2 debuted on October 28, 2022 on Xbox Series S, Xbox Series X, PS4, PS5, and PC. On November 16, the first Battle Pass also saw the light, together with the new Warzone, which however was not welcomed favorably by users, who on Steam decided to strongly criticize Activision's Battle Royale due to numerous bugs and problems starting the game: find all the details on the criticisms and on the negative reviews at this address.