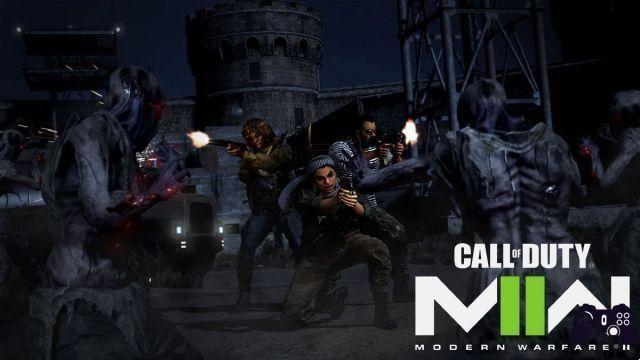 Thanks to the launch of the campaign in Early Access, datamining of Call of Duty: Modern Warfare 2 has already begun and as reported on Twitter, Infinity Ward may be working on a zombie mode for the game. This would not be a novelty: a similar mode had already been approached in the past, so much so that it quickly became one of the most requested and most played.
At the moment there is still nothing official, but in a twitter of the dataminer cod_sploitzimgz some references to the implementation of a zombie mode have surfaced for Call of Duty: Modern Warfare 2. The images spread on Twitter have been deleted by Twitter due to a copyright complaint, a signal that obviously there is something true at the base. However, it is difficult to understand whether the mode will officially go into production or everything has already been canceled internally.
In fact, during the development of a video game there are many things that can change from day to day. It is therefore not excluded that Infinity Ward may have actually worked on a zombie mode for his new shooter, but that it was subsequently cancelled. At the moment, therefore, it is still early before being able to express any judgments, but we can try to make some hypotheses. According to some rumors, Activision would be willing not to publish a new game in the 2023 series, but only an expansion. It is therefore not excluded that the zombie mode of which the references were found can be integrated later.
pic.twitter.com/zNBJqXnvDr
— CODSploitzImgz (@cod_sploitzimgz) October 21, 2022
Call of Duty: Modern Warfare 2 will officially debut on October 28, 2022 for PlayStation 4, PlayStation 5, Xbox One, Xbox Series S, Xbox Series X e PC. Recently the game was the protagonist of a decidedly full-bodied open beta, which we told you about at this address. Keep following Tom's Hardware for all the news and upcoming announcements from the world of video games.