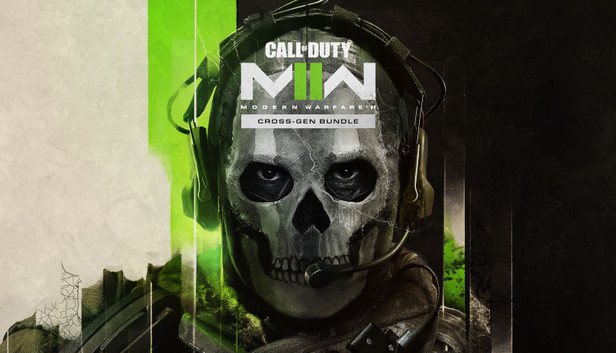 In a world where digital delivery seems to establish itself as the sole means of distribution for video games, the strange case of physical copies of Call of Duty: Modern Warfare 2 is agitating users. We're pretty sure that most players have decided to go digital to purchase the game, but for all those waiting for the physical copy there is bad news.
As reported online, the game is simply not there on the Call of Duty: Modern Warfare 2 Blu-ray. Inside there are in fact only 70MB of data and once the game has been inserted into the reference console (whether Xbox or PlayStation) a series of downloads of different sizes are requested, for a total of over 100GB. It is not the first time this has happened, but at this point perhaps it would be better to open a reflection.
Producing video games has a cost, not only on a monetary level but also on the environment. The cases are made of plastics, which are transported on polluting means. We know well that the physical market will not completely destroy the environment around us, but perhaps at this point it would be better to include the whole game. The reality is that unlike the procurement of goods, here is an alternative. And if we still want to put physical copies into circulation, let's make sure they are at least complete, just to make sense of a production chain that still risks contributing to pollution, but which allows different realities to be able to live in dignity.
In addition to the question of the environmental impact and making useless the hundreds of hours of work for the production and distribution of the physical copies, the modder Lance McDonald (very famous in the Souls scene) has also stated that all it shouldn't be normal. "Let's stop defending such a practice. It is not normal to force people to have a DRM on disk ", the modder's words relaunched on his Twitter profile.
Stop pretending this is normal. It's not normal and should never become normal. Tethering a physical disk to a digital service that forces you into firmware updates, online ecosystems and DRM updates just to play a single player game is not a standard now and should never be
— Lance McDonald (@manfightdragon) October 27, 2022
Call of Duty: Modern Warfare 2 will be available starting tomorrow, Friday October 28 2022. Keep following Tom's Hardware for all the news and announcements in the pipeline from the world of video games.