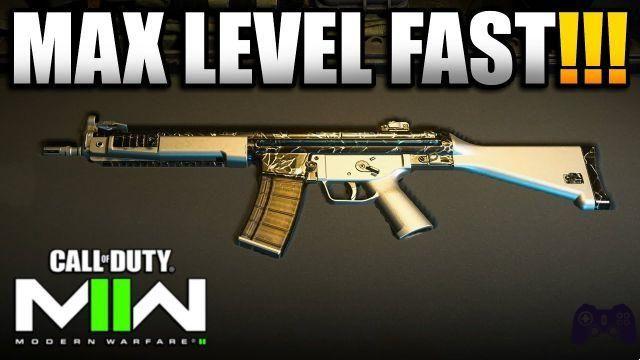 Call of Duty: Modern Warfare 2 introduced a new system for weapon leveling for its multiplayer mode. Unlike previous interactions, each weapon and its accessories must be unlocked by leveling up other weapons, belonging to the same family. A very smart choice, which is pushing players to learn how to handle and configure all the rifles and machine guns available, but which is obviously also very uncomfortable. In fact, the game is not very generous in terms of experience points and therefore players are looking for any trick to speed up the process.
The first trick was discovered by a content creator americano and focuses on Invasion mode. Being a mode full of bots, much easier to kill than normal players, this mode allows you to earn experience points very quickly. The mode would be so effective in the goal that you could even max out all the weapons in just 60 minutes and consequently obtain all the accessories and obviously the skins, even the rarest and most secret ones. However, the content creator does not know if it is a bug or not, so our advice is to take advantage of it and make the most of this mode.
There are also glitches and life-saving tricks, such as placing a land mine suppression on a tank, which would lead (at least according to a video visible on Reddit) to have a real chain of experience points. Last trick, but definitely useful: conquer the flags in Domination mode simply by holding the weapon you want to level up.
Obviously these tricks do not replace the real progression system, which is to get more and more kills. This is the only way to seriously level a weapon in Call of Duty: Modern Warfare 2. Clearly all this also depends on the skill of the player, but we are sure that the more you play, the better you inevitably become. Will you still be using one of these exploits and tricks or not? Let us know with a comment on this news.