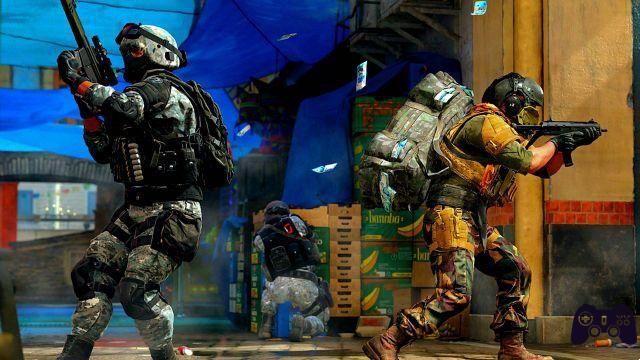 Less and less missing at the debut of Call of Duty Modern Warfare 2. The Infinity home game is preparing to debut on October 28, 2022 on PlayStation, Xbox and PC consoles. Although several fundamental aspects of the title have already been clarified, one still remains more or less unknown, namely post-launch support. But now, at least according to a leak published by Hope, a Twitter user and insider close to the Activision series, we may have discovered part of the content arriving post-launch.
Let's go in order: we know that Call of Duty Modern Warfare 2 will be supported for some time by Activision, probably with a Battle Pass. According to information obtained from Hope, in reality, in addition to the classic season pass, the publisher is thinking of publishing two packages containing the maps of the previous chapters. The initiative would celebrate the twenty years of the series, and at the center of attention of these map packs there would be all the playgrounds of the old title of the Modern Warfare series (dated 2009 and recently remastered), plus some from other titles of the series developed by Treyarch.
The situation obviously is still complex and not well understood whether this plan comes to fruition with all this information. The only practically certain element, at least according to Hope, is the distribution method of the map packages: they should not be included in the season pass, but be available exclusively for a fee.
MORE NEWS
To celebrate 20 years of Call Of Duty, a PAID "greatest hits map pack" is in development. On top of MW2 (2009) maps, these would also include other classic maps from Infinity Ward, Treyarch & Sledgehammer's catalogue. Meant to be released for MWII Year 2. https://t.co/Prtn1kAIqn
— Hope (@TheGhostOfHope) October 5, 2022
At the moment, as we have mentioned, we are still in the field of rumors and indiscretions. However, the rumors in the corridor very often tend to be close to reality, especially when it comes to games like Call of Duty. Our advice is to wait for any official announcements, which could only arrive in the next few months. Keep following Tom's Hardware for all the news and upcoming announcements from the world of video games.